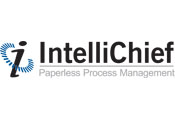 Mansfield, MA (PRWEB) November 14, 2011
IntelliChief LLC, the leading provider of document management and document imaging solutions for the IBM i (System i, iSeries, AS/400) Enterprise, announces one of their newest customers, Sanden International USA.
Sanden International USA, an innovative and creative leader in technology, manufactures automotive air conditioning units. Equipped with the latest technical advances, Sanden is at the forefront of the industry in the areas of computer-aided product design, comprehensive testing, and precision manufacturing, all to assure the best products for their customers.
Sanden North American headquarters is a showcase of state-of-the-art technology and innovation. As Sanden focuses firmly on the future, anticipating customers' needs and developing revolutionary product solutions to meet those needs, they have become the world's largest independent air conditioning compressor manufacturer.
Sanden International selected the IntelliChief solution to be implemented within their company and users expect IntelliChief will allow for the elimination of paper and costs associated with manual tasks. Sanden International was very impressed with the functionality they will gain from IntelliChief, especially where IntelliChief allows for the accessibility of documents directly from Sanden International's ERP system.
IntelliChief is an Infor Solution Partner and developer of Infor IntelliChief Document Management, allowing users to find and retrieve documents in IntelliChief electronically directly from their Infor ERP & EDI system.
About IntelliChief
IntelliChief, is the leading provider of document management solutions for the IBM i (System i, iSeries, AS/400) Enterprise. With decades of expertise in the market and seamless integration with leading ERP software vendors, IntelliChief takes companies of all sizes paperless with a typical ROI of less than one year. Users can create, capture, manage, archive, retrieve and distribute mission-critical documents directly from their familiar ERP screens, eliminating the need for storage facilities, fax machines, copiers and paper files.
###