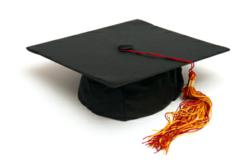 It's great to spend time with students and help them navigate through the arduous and confusing world they encounter as they plan their graduation, networking and negotiating strategies
New York, New York (PRWEB) November 11, 2011
Jonscott Turco, MA, a Management Consultant and Human Resources expert, is speaking to soon-to-be graduates at several MBA and Undergraduate university programs throughout New York City. In an effort to enhance their preparedness, Jonscott has created workshops and informational materials for the students.
"It's great to spend time with students and help them navigate through the arduous and confusing world they encounter as they plan their graduation, networking and negotiating strategies", said Turco. Through the programs, students were introduced to different difficult situations that could occur during networking and interview efforts. As part of the workshops, students were engaged in interview scenarios and other real-world practice role play.
Jonscott Turco's workshops and business techniques are prime tools used in his private practice, Jonscott Turco M.A., C.S.C.S, Counseling & Sports Psychology. "It's been an incredibly rewarding experience to work with students, not only at my alma mater, Manhattan College, but throughout the NY metro area", Turco explained. "It's hard to believe it's been so long since I sat in their chairs. I see the promise in their faces and it's a thrill to help in any way I can".
Mr. Turco has also instructed students at the collegiate level in Marketing and Human Resources areas. Through his workshops, one-on-one, and group work, Jonscott educates the students on all areas of their career strategy and planning, as well as guided them on how to effectively perform in all stages of their careers.
About Jonscott Turco
As a student at Manhattan College, Mr. Turco received his Bachelor of Science degree, as well as his Master's Degree in Counseling Psychology. As a graduate student, he worked to start the Cooperative Alcohol and Drug Response Effort (CADRE) as a recipient of a graduate fellowship from the U.S. Department of Education. For the past 20 years, Jonscott Turco has worked to help senior executives and organizations conceive, plan, and implement dynamic business and human capital initiatives. His innovative techniques have helped his clients drive more accountable business practices, grow individually, and achieve bottom line results. He created the unique approaches currently offered by his practice, Jonscott Turco, M.A., C.S.C.S, Counseling & Sports Psychology in Manhattan and Westchester New York.. Jonscott's professional experience in the sports industry as a former NBA employee, as well as his personal accomplishments as an athlete and Ironman triathlete, helps him connect to his clients and craft a uniquely collaborative and supportive approach to their individual opportunities.
###