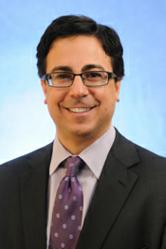 We easily punctured [the defendant's] claim during questioning....
New York City, NY (PRWEB) November 15, 2011
When the defendant company in a recent New Jersey asbestos cancer lawsuit agreed to settle the case, it did so after earlier contending in court (docket L-4883-09 AS, Middlesex County, New Jersey Superior Court) that the product alleged to have caused the peritoneal mesothelioma death of 52-year-old Randy Veraldo of Montvale was harmless.
Weitz & Luxenberg represented Veraldo's wife, Robin, as plaintiff in the proceedings. Her counsel, Leonard Feldman, Esq., leading asbestos attorney at Weitz & Luxenberg's Cherry Hill, N.J., office, said, "According to court proceedings, the defense tried to show that the product at issue – nautical clutch plates, which Veraldo handled in the course of his job some 30 years earlier – were a type containing no asbestos."
"We easily punctured that claim during questioning of a company official," Feldman recounted. "I asked if the non-asbestos clutch plates made dust and the company representative said no. I then pointed out that Mr. Veraldo before he died stated there was a lot of dust from the clutches. Therefore, by the company representative's own definition, Mr. Veraldo could only have handled asbestos clutch plates."
"The company's defense unraveled further when we called world-class expert witnesses to testify," Feldman said.
The settlement amount to which the parties agreed was not disclosed, but mesothelioma attorney Feldman described it as "substantial."
Court records indicate that Veraldo was a parts handler at a Teterboro, N.J., warehouse from 1978-85. The job required him to unpack clutch plates delivered on a near-daily basis from various suppliers. Asbestos is a mineral once widely used in the U.S. as a cheap insulating material until it was found to cause mesothelioma cancer.
About Weitz & Luxenberg:
Founded in 1986 by attorneys Perry Weitz and Arthur Luxenberg, Weitz & Luxenberg, P.C., today ranks among the nation's leading law firms. Weitz & Luxenberg's numerous litigation areas include: mesothelioma, defective medicine and devices, environmental pollutants, accidents, personal injury, and medical malpractice. Victims of accidents are invited to rely on Weitz & Luxenberg's more than 20 years of handling such cases – begin by contacting the firm's Client Relations department at 1-800-476-6070 or at clientrelations(at)weitzlux(dot)com and ask for a free legal consultation. More information: http://www.weitzlux.com
###