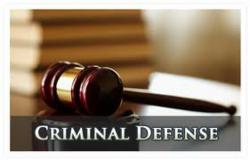 Attorney Patituce brings a wealth of experience that we are thankful for.
Cleveland, OH (PRWEB) November 11, 2011
Patituce & Associates, LLC, proudly announces the addition of Megan M. Patituce to the position of Partner within the Firm. Megan M. Patituce has spent the last four and a half months working as an assistant county prosecutor in the Cuyahoga County Prosecutor's Office.
Attorney Patituce gained experience working up through the various units within the Prosecutor's Office where she assisted in the prosecution of crimes ranging from Capital Murder through other crimes of violence, drug abuse, DUI/OVI, domestic violence.
Joseph C. Patituce, managing partner, says that, "Megan is a tremendous addition to the Firm. She has been involved in the litigation of several very important cases. She brings experience that you simply do not see in the normal attorney who has practiced for the same amount of time." He also adds, "Megan will be involved directly in the supervision of our Staff but also in the aggressive defense of our client's cases."
Megan M. Patituce will also work as a Cleveland Criminal Attorney out of the North Olmsted, Ohio office but may also see clients in the Cleveland office as necessary.
The attorneys at Patituce & Associates are Criminal Defense Attorneys in Cleveland defending clients from a wide array of criminal charges. They offer free consultations to any client needing help. They can be reached at (440) 471-7784 or (216) 288-0792.
###