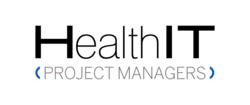 Our project managers join hospital teams on temporary assignments to provide a service, not a product.
Atlanta, Georgia (PRWEB) November 11, 2011
Jackson Healthcare, an Atlanta-based organization of staffing and technology companies, has announced the creation of the new health IT staffing firm, HealthIT Project Managers.
According to Jackson, the new company focuses exclusively on supporting CIOs with their IT projects rather than offering traditional consulting engagements. The company's primary interest is in projects that tend to get delayed or never started due to trans formative engagements like electronic medical records (EMR).
"Our project managers join hospital teams on temporary assignments to provide a service, not a product," said Jack Williams, president of HealthIT Project Managers. "Instead of providing the typical end-of-engagement report with recommendations on what needs to be done, we provide hospital CIOs with seasoned talent to complete assigned projects, then get out."
Hospital CIOs typically face a wide portfolio of projects that span the technical, clinical and facility areas of the hospital. Major initiatives, like EMR, can consume hospital IT resources, leaving other projects either unfinished or never started. This has created the need for flexible staffing alternatives without having to add full-time employees.
Examples of hospital project management needs beyond EMR include Windows 7 migration, HL7 data extraction, HIPAA auditing, revenue cycle support and facilities expansion or renovation.
"By not trying to be a large consulting company or waste time trying to place non-healthcare IT professionals, we're able to bring savings to hospitals in a unique way," said Williams.
The new company is based in Jackson Healthcare's Atlanta headquarters.
About HealthIT Project Managers
HealthIT Project Managers is a national staffing company that specializes in providing health IT project management contractors to hospitals of all sizes. For more information visit http://www.healthitprojectmanagers.com.
About Jackson Healthcare
Jackson Healthcare is the fourth largest healthcare staffing company in the U.S. and serves more than three million patients in over one thousand healthcare facilities. The company also provides technology solutions that enable total hospital efficiency.
Jackson Healthcare has earned national media coverage by providing innovative solutions to healthcare problems, in addition to championing local, national and international charitable work. It has been recognized as one of the Best Places to Work by the Atlanta Business Chronicle for five consecutive years.
Visit http://www.JacksonHealthcare.com to learn more.
# # #