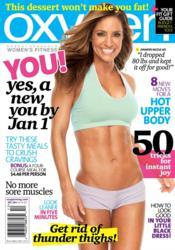 Super fitness model and celebrity Jennifer Nicole Lee has officially coined the phrase "Too Much Fabric" as wearing to much clothing is a major "no-no" when a super physique model and award winning athlete with a body to die for."
Los Angeles, Miami (PRWEB) November 12, 2011
After losing 80 plus pounds, mom and wife Jennifer Nicole Lee catapulted into the super fitness model and celebrity circuit overnight with gracing now over 45 magazine covers, and having appeared in key media interviews such as The Oprah Winfrey Show. Once thing is very apparent with JNL; she doesn't like "Too Much Fabric", as she has been caught celebrating her new found fitness freedom in donning almost close to nothing apparels, super short exercise shorts, and itsy bitsy barely there bikinis.
Her latest global launch in clothing has also pushed the envelope while pushing away the unnecessary fabric as well. Her http://www.JNLbyRogiani.com super posh collection is a bevy of beautify Italian fabric sets, all hand stitched and cut to fit her every killer curve. JNL's designs with world renowned and coveted designer Elisabetta Rogiani is super-hot and in high demand in the celebrity fitness circuit, even capturing the attention of the #1 Female Fitness magazine Oxygen mag. On the December 2011 Issue, JNL's stellar super sleek and sexy physique is captured wearing her own JNL by Rogiani designs.
Recently, the celebrity tabloids and Hollywood gossip magazines and websites had a fun time releasing photos of JNL taken by paparazzi, wearing her own http://www.JNLClothing.com designed t-shirt and shorts, stating bluntly "I'm Wearing Too Much Fabric". Her cheeky one liners emblazoned on her signature lifestyle t-shirts, tanks and boy shorts are catching on like a baby to a bottle, and has all wanting more, and ordering up her own designs like crazy.
For more info, please watch video embedded in release.
###