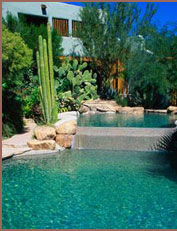 "Our website saves the mental aggravation it takes to search on the phone or the internet."
(PRWEB) November 13, 2011
Consumers are again ready to evaluate recreational purchases such as swimming pools while still remaining cost-conscious. This is why FreePoolQuotes.com is a consumer asset. All that is required of the customer is to complete a simple form on the website's homepage. The service allows a prospective pool buyer to choose from 5 licensed and insured pool builders to come visit their home and give a free, no obligation pool quote.
FreePoolQuotes.com offers information helpful to homeowners considering purchasing a new pool. Before requesting a quote, homeowners can read articles offering tips on choosing a builder, what to look for in a builder, view videos of the pool building process, and see pictures of pools and available features. After becoming knowledgeable about the pool buying process through the numerous and original articles available at FreePoolQuotes.com, a pool buyer merely needs to complete the simple form on the website. The form requests contact information along with details about the pool the prospective pool buyer desires. That information is then forwarded to the network of Phoenix pool contractors who will contact the prospective customer with their no obligation, free price quotes. You won't have to wait on hold to talk to the person who you want to talk to – he will call you.
"Our innovative website saves the mental aggravation it takes to search on the phone or the internet, as well as time. Let the pool builders have their best associate call you ready to deal - they know that they are competing for your business and that gives you an advantage when negotiating price," said Scott Foster of FreePoolQuotes.com.
Armed with the information about selecting the right pool builder and the competitive price quotes from 5 contractors, the homeowner is prepared to select the right company to build their new Phoenix swimming pool. Pool contractors understand that they are in competition with one another to attract consumers now ready to buy a custom pool. As a result, homeowners investigating purchasing a new swimming pool are reaping all the benefits. Instead of spending weeks calling several contractors, visiting pool stores, and comparing prices to features, the customer now can complete it all in a short time from their own home or even their laptop. Most importantly, the customer knows he or she is getting the best possible price from a qualified, licensed and insured pool specialist. With five contractors competing against one another, pool builders cannot afford to offer anything but their best possible quote.
Because of the competition, the homeowner has little worry about overpaying or being gauged by their contractor. Further, the customer knows his or her pool will be built professionally and competently by qualified pool builders. Only reputable contractors are allowed to use the pool lead service through FreePoolQuotes.com. Best of all, the services are totally free to the customer, including the visit to the home. The customer has no obligation to accept any quote provided by one of the registered pool builders.
About FreePoolQuotes.com
FreePoolQuotes.com is on online company that connects homeowners with local licensed and insured pool builders and contractors. FreePoolQuotes.com has no direct affiliation with any pool builders or pool contractors, as it is an independent resource for homeowners.
###