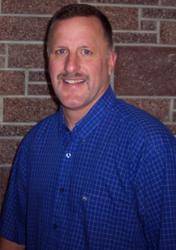 As the interest in Stoller technology increases we've responded by expanding our dedicated support network.
Houston, TX (PRWEB) November 14, 2011
StollerUSA, the leader in plant performance technology, recently announced the addition of Tim Kuechmann as Sales Representative for the Pacific Northwest Territory in order to reach growing demand for Stoller products.
As the use of Stoller's advance line of plant performance products continues grow, Kuechman will focus on Idaho, Oregon and Washington providing technical and sales advice to progressive growers in his territory. He brings over 23 years of crop consulting experience in various agricultural sales and service positions throughout the Northwest states.
"Stoller continues to expand across the country, helping more growers increase plant health to produce record yields. As the interest in Stoller technology increases we've responded by expanding our dedicated support network with accomplished experience in the ag chemical industry," explains Dr. Wayne Smith, General Manager of StollerUSA. "Tim's positive attitude and strong work ethic, combined with his full resume of 20+ years of agronomy knowledge will prove to be a valuable asset in the Northwest Territory."
Kuechmann holds a B.S. in Agronomy from Kansas State University. Most recently working at Parker Ag Services as an agronomist, he provided analysis and recommendations to best fit farmers' needs in the field.
StollerUSA is dedicated to helping producers enhance yields by maximizing genetic expression. The result is enhanced marketable yield, improved return-on-investment and improved tolerance to disease and other stress. Only Stoller products contain Stoller's proprietary technology that is proven to ensure optimum plant growth by maintaining appropriate hormone balance in combination with supporting nutrients. Validated by Universities nationwide, Stoller's unique formulations result in healthier, more productive crops that are better able to withstand stress and achieve their full genetic potential.
About StollerUSA
Celebrating over 40 years in agribusiness, StollerUSA markets a full line of products to help farmers increase crop yield and quality. StollerUSA, headquartered in Houston, is actively engaged in basic and practical research to enhance crop productivity in more than 50 countries.
###