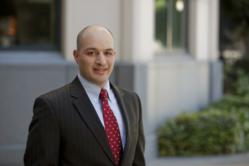 In order to successfully transition the business, the Boomer generation should consider taking steps to cultivate leaders within their organization and relinquish some control over day-to-day business activities.
Jersey City, N.J. (PRWEB) November 14, 2011
As a generation of trailblazing advisors nears retirement, younger advisors get set to take the reins. According to a survey conducted by TD Ameritrade Institutional,1 more independent registered investment advisors (RIAs) are making the move to develop a formal succession plan and most say they will identify an internal successor.
According to the quarterly survey of 502 RIAs, 62 percent of advisors say they have or are in the process of developing a succession plan, up from just 43 percent in 2010. Satisfying client expectations (66 percent) is the top reason advisors say they have a succession plan, followed by supporting the long-term viability of the firm (51 percent) and providing a smooth transition into the advisor's retirement (49 percent). For those nearing retirement, difficulty identifying an internal successor (53 percent) and lack of time to develop (21 percent) were top reasons advisors say they don't have a solid plan in place.
"With the average age of survey respondents being 54 years, there is clearly an immediate need for formal succession planning," said George Tamer, director, strategic relationships, TD Ameritrade Institutional. "We're encouraged by the survey results which show advisors are taking steps to create formal succession plans. They are concerned about who is going to care for the businesses they've built and the clients who depend on them."
Finding an internal successor is the preferred exit strategy for half of advisors followed by selling the practice (11 percent) or merging with another firm (8 percent). Nearly a third of advisors who report having a succession plan have not decided which succession option they will implement. This finding indicates some advisors see the need to maintain flexibility in their plans and will make the determination closer to retirement.
An overwhelming majority of RIAs report their retirement timelines are on track (85 percent). Thirteen percent say they will work longer than expected and only 2 percent say they will retire early. The top reasons advisors say they're going to work longer are because they love what they do (34 percent) and they say their clients need them now more than ever (25 percent). Half of advisors surveyed plan to retire within the next 15 years, setting the scene for a generational power shift to Gen X and Gen Y advisors.
"Turning the reins over to the next generation is critical to the long term viability of a firm. A firm with an aging client base may suffer from a lower valuation and should consider attracting younger advisors and younger investors to establish a lasting legacy," said Tamer. "In order to successfully transition the business, the Boomer generation should consider taking steps to cultivate leaders within their organization and relinquish some control over day-to-day business activities."
When asked where they will find the future leaders of their firms, nearly half have current employees in mind and 42 percent say they will recruit from another advisory firm. RIAs are also looking for leaders in other professions (24 percent), recent graduates (20 percent) and career changers (16 percent). Soft skills such as client service and communication (67 percent), relationship building (51 percent) and business development (48 percent) are valued over technical financial planning (36 percent) and management skills (22 percent). Advisors were nearly split on whether the industry is facing a talent shortage, 44 percent agreed and 56 percent disagreed. Whether there is or isn't a talent shortage won't matter to the two-thirds of advisors who say they won't be hiring in the next 12 months.
When it comes to cultivating current staff, survey results show there is room for improvement in the area of leadership development opportunities for Gen X and Gen Y advisors. Nearly forty percent of advisors indicated they offered no leadership development opportunities. While, networking (27 percent), internships (25 percent) and mentoring programs (22 percent) topped the list of professional development opportunities offered by advisors, followed by paid professional development and education (19 percent) and job shadowing (14 percent). Nearly two-thirds of advisors offer some kind of mentoring for younger advisors whether, it be formal or informal.
"What attracts, engages and retains talented advisors is different for each generation," added Tamer. "Financial benefits aside, providing a clear career path, mentoring and opportunities to make an impact on the lives of investor clients can be major motivators for Gen X and Gen Y employees."
For more information about the TD Ameritrade Institutional Advisor Index Survey, visit http://www.amtd.com/newsroom to download the complete survey findings.
For more information about practice management and succession planning services, please visit http://www.maximizemyriabusiness.com.
Survey Methodology
These results are based on a survey conducted by Maritz, Inc. on behalf of TD Ameritrade Institutional. Five hundred two RIAs participated in a telephone survey from August 15 - 26, 2011. RIAs who custody with TD Ameritrade Institutional, as well as other independent RIAs from across the country were asked to share their views on the economic outlook for their firms and the advisor market in general. The margin of error in this survey is ±4.4%. This means that in 19 cases out of 20, survey results based on 502 respondents will differ by no more than 4.4 percentage points in either direction from what would have been obtained by seeking the opinions of all eligible RIAs. Maritz, Inc. and TD Ameritrade, Inc. are separate, unaffiliated companies and are not responsible for each other's products and services.
About Maritz
St. Louis-based Maritz is a sales and marketing services company, which helps companies achieve their full potential through understanding, enabling, and motivating employees, channel partners, and customers. Maritz provides market and customer research, communications, learning solutions, incentive initiatives, rewards and recognition, effective meeting, event and incentive travel management services, and customer loyalty programs. For more information, visit http://www.maritz.com or contact us at 1-877-4MARITZ.
About TD Ameritrade Institutional
TD Ameritrade Institutional is a leading provider of comprehensive brokerage and custody services to over 4,000 fee-based, independent registered investment advisors and their clients. Our advanced technology platform, coupled with personal support from our dedicated service teams, allows investment advisors to run their practices more efficiently and effectively while optimizing time with clients.
About TD Ameritrade Holding Corporation
Millions of investors and independent registered investment advisors (RIAs) have turned to TD Ameritrade's (NASDAQ: AMTD) technology, people and education to help make investing and trading easier to understand and do. Online or over the phone. In a branch or with an independent RIA. First-timer or sophisticated trader. Our clients want to take control, and we help them decide how – bringing Wall Street to Main Street for more than 36 years. An official sponsor of the 2012 U.S. Olympic Team, TD Ameritrade has time and again been recognized as a leader in investment services. Please visit TD Ameritrade's newsroom or http://www.amtd.com for more information.
Brokerage services provided by TD Ameritrade, Inc., member FINRA (http://www.FINRA.org) /SIPC (http://www.SIPC.org) /NFA (http://www.nfa.futures.org)
1TD Ameritrade Institutional, Division of TD Ameritrade, Inc. TD Ameritrade, Inc.
###