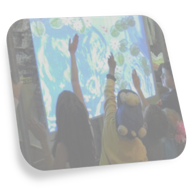 Toronto (PRWEB) November 13, 2011
Cobb County Safety Village is an eight-acre safety-training environment where elementary school students learn about public health, safety, and emergency preparedness through interactive learning modules and activities. In 2011, Cobb & Douglas Public Health designed a six-part education project with the goal of creating and implementing hands-on interactive safety and preparedness training for children that aligns with local, state, and federal preparedness guidelines. The project, granted to Lusens Inc. was specifically designed for an interactive presentation in a miniature public health building in the safety village. The Safety Village is now part of the Cobb County and Marietta City School curriculum with an estimated 20,000 students expected to receive this innovative learning experience.
FEMA, which is the acronym for the Federal Emergency Management Agency, coordinates the federal government's role in preparing for, preventing, mitigating the effects of, responding to, and recovering from all domestic disasters, whether natural or man-made, including acts of terror.
Lusens Inc. is a Toronto-Canada based company that, through a network of exclusive Lusens Business Partners (LBP) and Authorized Resellers, offers Multi-Touch and Gesture Interactive display solutions in the form of Interactive-Walls, Floors, Windows, Kiosks and Tables to customers worldwide.
###