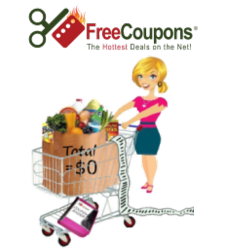 Avila Beach, CA (PRWEB) November 16, 2011
As 2011 comes to a close two things remain clear about America and its economy: we are just barely beginning to see a turn around in our economic hardship, and Americans are clinging to coupons more than ever before. With these two thoughts in mind, FreeCoupons.com has created a home for couponers--a place to learn the ins and outs of couponing, to find and print coupons, and most importantly, to help each other out in this dismal economy.
It seems as though Americans have been stuck in a dilapidated economy for some time now. In the face of rising prices and job loss, Americans have had to learn how to scrimp and save where they can. Recent reports have stated that, believe it or not, the economy is in fact beginning to turn around; America is very slowly makings its way out of this recession.
Despite the fact that they are told the economy is getting better, Americans still feel pressured to do all they can to save money to stay afloat. One way that Americans have done this is by couponing. Couponing has become a big part of many people's lives; it is a trend, not a fad. According to statistics found at ShopAtHome.com, in 2010 alone consumers used coupons to save $3.7 million dollars. The amount that couponers have saved per year has steadily grown and shows no sign of stopping. The highest percentage of couponers are between the ages of 18 and 34. The continuation of this couponing trend will have younger generations couponing in no time.
It is no surprise that so many people are couponing with the abundance of coupons available today; paper coupons, printable coupons, digital coupons, and group coupons are only some of the ways couponers can save. Like the need for coupons has grown, so has FreeCoupons.com. FreeCoupons.com is a leading coupon website that provides extensive coupon resources and has a strong community of couponers. FreeCoupons.com listens to what today's couponers want. Printable coupons and digital let couponers get access to great savings without newspapers and inserts. Matchups provided by Coupon Crissy guide couponers to the best deals possible. Tutorials and blogs about saving, couponing, and extreme couponing provide the best information for both beginning couponers and veteran couponers to save in all areas of their lives. FreeCoupons.com also boasts a 2,000 plus, easy to use Coupon Database, allowing couponers to find and print the exact coupon they are looking for. With all of these easy to use, informative couponing resources, FreeCoupons.com is quickly becoming the go to site for many couponers.
# # #