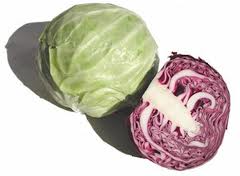 Cabbage @ Olericulture.org
(PRWEB) November 13, 2011
The Vegetable Cultivation Magazine Olericulture.org has newly included 248 resources to its Cabbage category. Olericulture is the science and technology of cultivating and producing fruits and within this discipline, Olericulture.org provides a wide range of resources related to traditional temperate and oftentimes indigenous, tropical vegetable crops.
Cabbage (Brassica oleracea convar. capitata, Brassicaceae) refers to the head-forming cultivars of brassicas. Cabbage is, consequently, of the same cruciferous species that includes Brussels sprout, collard greens, broccoli and kohlrabi. The typical "cabbage head" of these cole crops consists of a compact spherical cluster of immature leaves, surrounded by partially unfolded outer leaves. Cabbage cultivars are separated by head shape, time of maturity and color of leaves. Heading cabbage contains significant amounts of the amino acid glutamine which has anti-inflammatory properties, vitamin C, and indole-3-carbinol, a phytochemical which boosts DNA repair in cells and apparently prevents the growth of cancer cells.
The general cabbage section within the Vegetables Crops Category of Olericulture.org provides information about aspects of production of head cabbage including cultivation, pests and diseases, harvest, postharvest, storage and marketing. It is subdivided into a general and a Research category. The General Cabbage Category features a popular website on Cabbage published by the University of Florida's Institute of Food and Agricultural Sciences (IFAS). This site contains budgets and agribusiness analyses for commercial production of the crop, cultivation and production practices for Florida, management of diseases and pests, protocols for harvest and storage, and control of weeds. The same institution also publishes a webpage on "Cabbage Production in Miami-Dade County, Florida".
The Cabbage Research Section of Olericulture.org provides scientific information and links to peer-reviewed papers, journal articles, theses, books, abstracts, and other scholarly literature on head cabbage. Within this section, the webpage on "Cabbage chemistry" published by Australia's national science agency, the Commonwealth Scientific and Industrial Research Organisation (CSIRO). The College of Agriculture of the University of Kentucky maintains a popular webpage on "Cabbage Insects" which covers major cabbage pests including Cabbage Looper, Diamondback Moth, Cabbageworms, Beet Armyworm, Flea Beetles, Cutworms, and Cabbage Aphids and Maggots. For aphids, the Vegetable Integrated Pest Management (IPM) Web Site of the Department of Entomology, Texas A&M University provides another picture-based resource. Popular in this section is also a publication on "Cabbage Post-Harvest handling and Storage" published by the Department of Plant Sciences of the University of Saskatchewan.
Olericulture.org was launched in 1996 and has emerged as a comprehensive aggregator of websites and science references in the applied life science olericulture. The site is now under new management and has just been republished.
Users who wish to submit their own or their company's information for inclusion in Olericulture.org are welcome to submit their listing through the site. Furthermore, the site maintains a number of RSS feeds which enables users to subscribe to their most favorite topics within the site. For better public exposure Olericulture.org also maintains the Twitter account @Olericulture which currently features 2,498 tweets and 106 followers.
# # #