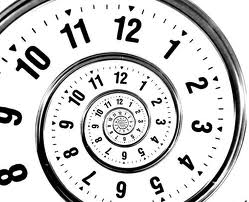 Russia Beat the US to End the "Move the Clock" madness!
Fort Lauderdale, FL (PRWEB) November 14, 2011
Standardtime.com salutes Russian President Medvedev who will keep Russia on daylight saving time permanently starting immediately. Like the founder of StandardTime.com Sheila Danzig, Medvedev argued that switching clocks twice a year causes stress and is harmful for people's health.
"Every fall and every spring we are swearing at this system," Medvedev said. "Our biorhythms are damaged. We are all angry. We either oversleep and turn up late for work or wake up too early and don't know what to do with this free time. Let alone poor cows and other animals that can't understand why they should have their meals or be milked earlier or later."
Danzig said that Daylight saving time began in the United States during World War I, primarily to save fuel by reducing the need to use artificial lighting. "But that is no longer true - that is, if it were ever true," said Danzig. In fact the opposite maybe true.
Professor of economics Matthew Kotchen and his PhD student Laura E. Grant, from the University of California at Santa Barbara, studied how daylight saving affected energy use. Their results showed that The result of the study showed that electricity use went up $8.6 million in the counties adopting daylight saving time.
"And" added Danzig, "Don't worry about the farmers." Everyone keeps saying that we need to move the clocks for the farmers but the farmers don't agree.
Sixth-generation Allen County dairyman Norm Berning said it doesn't help at all. "The cows aren't looking at no clock," the 53-year-old Berning said.
The daylight saving system has long been subject to discussion in Russia and the US but it seems Russia has done something about before the US did. Medvedev first suggested considering its abolition back in November 2009, which was followed by massive studies of the subject.
The report published by Russian Academy of Medical Sciences revealed that when the clocks are changed, the number of heart attacks increases by 1.5 times, the rate of suicides grows by 66 per cent, and many more people call the ambulance service.
In reviewing the petitions at Standardtime.com, Danzig reported that 93% of those responding to the petition at Standardtime.com want to either keep daylight savings time year round or never have it. "Only 7% like the system as it is," added Danzig. I think that tells us it is time for a change."
###