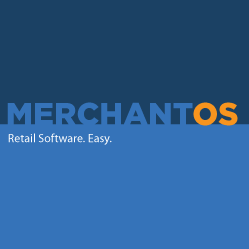 (PRWEB) November 14, 2011
MerchantOS, a leading web based retail point of sale software company, and Tapviva, an AngelPad incubated start up in the restaurant space, have announced an integration with popular virtual loyalty program Perkville.
Perkville uses your email address as a virtual reward card. This allows consumers to earn rewards from local merchants without carrying a card or even their phone.  They're growing fast with over 100,000 consumers and 300 merchants on their platform.  
"We personally suffered from huge wallets full of loyalty cards and decided to solve this problem." said Sunil Saha, Perkville Founder.  "We started with MINDBODY in the health and fitness space and are excited to work with MerchantOS in retail and Tapviva in restaurants.  This shows our platform can span verticals."  
Justin Laing, Co-Founder and Software Architect at MerchantOS, pushed for the integration because he saw great benefits for his clients.  "We're now able to offer a powerful loyalty program that drives referrals, Twitter and Facebook activity for our merchants.  We also liked that Perkville offers this for free." Justin said.
Dirty Dogs, a pet grooming business in San Diego, recently started using Perkville with MerchantOS.  "Our customer email database increased 35% in just 30 days." said Salomon Btesh, the owner.  "We really like the daily report Perkville provides allowing us to measure success."
Contraband Coffee in San Francisco is using the integrated offering with Tapviva.  "Perkville and Tapviva together make the most powerful platform we've used.  Everything is customizable, the data collection on the back end is priceless, using iPads instead of clunky registers impresses the customers and they love the rewards program." said Nathan Wyss, Co-Owner.  
Perkville is continuing to invest in its API for point of sale companies in the pipeline.  "We can't mention names yet but we have several exciting partnerships in the works." Saha said.
###