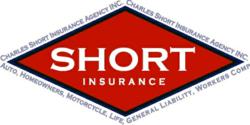 Technology companies face a number of unique risks, particularly ones that involve liability claims.
Lubbock, TX (PRWEB) November 14, 2011
All businesses are at risk in some way or another, whether they are one-man operations or Fortune 500 companies. For this reason, it's best that all local commercial enterprises obtain proper Texas business insurance. However, the technology industry is booming in Texas, which means that a number of companies may unwittingly be underinsured.
The experts at Charles Short Insurance have helped countless technology firms close the gaps in their insurance coverage because no one can afford to be at risk for lawsuits, especially during an economic downturn. Technology companies face a number of unique risks, particularly ones that involve liability claims. For business owners in the technology sector, here are some things to consider:

It's essential to obtain Texas general liability insurance as part of a business plan. Any company can be subject to lawsuits if a client is injured on the property.
In addition to general liability insurance, technology companies can benefit from having professional liability insurance. If, for example, a company sells certain software to another business and it does not work properly, this could result in a loss of revenue for the latter party, which can subsequently sue the former. Professional liability coverage is designed specifically to protect companies that provide professional advice or services from the high costs associated with lawsuits.
Errors and omissions insurance is similar to professional liability insurance, but it covers problems stemming from the negligent acts of employees. If a programmer forgets to install a certain code, the company will be covered if it has errors and omissions insurance.
While Texas business insurance is a good start, many companies need more in order to ensure that they have comprehensive coverage. Obtaining multiple policies doesn't have to be expensive since many insurance providers offer discounts for clients who purchase multiple business lines. The experts at Charles Short Insurance are committed to putting their customers' need first, which sometimes involves dedicating a bit more time to evaluating the unique risks that businesses face.
About Charles Short Insurance:
Located in Lubbock, Texas, Charles Short Insurance has been Texas' leading local and statewide insurance agency; dedicated to serving the diverse Texas insurance needs of area individuals, families, and businesses since 1973. Since the agency's beginning almost 40 years ago, Charles Short Insurance has evolved to serve not only the local area, but the entire state of Texas. By utilizing some of the country's finest insurance companies, Charles Short Insurance ensures its clients get the best Texas insurance policies available at the most affordable rates.
###