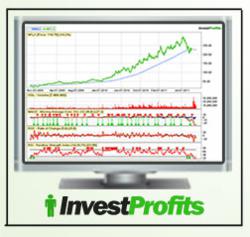 Investing should be done by using more objective data and with less emotions
Virginia Beach, VA (PRWEB) November 15, 2011
A new study from HealthDay News suggests that horror movies can frighten investors into selling their stocks too soon. The study, which was conducted by the University of California, Berkeley, says that a person tends to project their emotions on other people.
According to the study, "if a person is scared, they may believe that other people are scared. This "social projection" can heavily influence the decisions that people make.The study found that the people who watched horror movies were more likely to sell their stocks early."
InvestProfits.com can help people invest more rationally by using offering investing videos to teach investing methods like moving averages to spot trends in stock movements. Additionally, the Interactive Stock Charts offered can help investors avoid bad stock decisions by investing more on analysis and less on fear. This type of decisions result in a methodical investing style.
This is intended to eliminate emotions during investing. "Investing should be done by using more objective data and with less emotions," said Jim Vickery, CEO of InvestProfits.com.
The study, which was published in the November issue of the Journal of Marketing Research, suggests that being able to control fear could be beneficial for investors. "Stock charts from InvestProfits.com can help them in their effort to control fear. This can be done by using technical indicators using our Interactive Stock Charts, as they help take the emotions out of investing by making it more technical and less fearful," said Mr. Vickery.
About InvestProfits
Founded in 2010, InvestProfits.com is becoming a vital source in the investment community for self investors using interactive stock charts and video content about investing. The company continues to grow by constantly adding new and exciting features to its' educational investing tutorials and Interactive Stock Charts with an amazing staff and development team. Visit the company's' website at http://www.investprofits.com or call (800)971-4027 for more information.
###