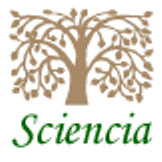 Sciencia.org - Accounting & Administration
(PRWEB) November 14, 2011
Sciencia.org is a new sciences social network established to provide the very latest news headlines, references and resources from scientific journals, books and websites worldwide. This science and research content is contributed by the website's users. There are currently over 1.2 million stories distributed among 75 categories, a content base that is steadily growing. Sciencia.org covers news in all fields of biology, business, chemistry, engineering, geography, health, mathematics and society.
Sciencia.org's Accounting Sciences Category deals with the bookkeeping methods of business transactions, and statements concerning the assets, liabilities and operating results of businesses. Within this section the website currently contains almost 2,000 articles partly deriving from 46 scientific accounting journals. The latest additions include an article asking whether financial analysts' long-term growth forecasts (LTG) matter. The authors analyzed stock recommendations and career outcomes to conclude that LTG forecasts signal high effort and ability to analyze firms' long-term prospects. Investors respond more to analyst recommendations in combination with LTG forecasts and analysts publishing LTG forecasts with stock recommendations have more job security. Another article which examines how Regulation Fair Disclosure (FD) changed analysts' reliance on firms' public disclosure. The authors conclude that Regulation FD works by promoting "fair game" property of the market and thereby increases analysts' dependence on firms' public disclosure, enhances the role of public disclosure in improving the quality of analyst forecasts and levels the playing field between the analysts and individual investors.
The Administration Sciences Category of Sciencia.org covers the management of a government or large institution. A recent article discusses Dutch Internet users' trust in government organizations in terms of their usage and processing of citizens' personal data disclosed online. The results of a large-scale Internet survey show that online privacy statements significantly influence trust in government organizations among Dutch Internet users with and without previous e-government experience. Overall, citizens' confidence in privacy statements as well as positive e-government experience increases trust in e-government. Trust in e-government is high when the government organization is well reputed. Another article analyzes the acceptance of Germany's electronic health card (eHC). The results show that the relevant determinants of the acceptance of the eHC in Germany including efficiency and usability of the system and the cost–benefit ratio, were accurately identified.
Besides the highlighted Accounting and Administration Sections, Sciencia.org's Business Sciences Category contains another five subsections including Economics, Finance, Management, Marketing and Nonprofits.
Overall, over 64,000 users of Sciencia.org monitor nearly 8,200 journals covering the broad spectrum of the sciences. They share about 3,000 new articles every day. Since new science content is discovered in real-time, the delay between original publication and appearance at Sciencia.org is not more than two days. The content at its' frontpage is rarely older than 20-60 after submission by users and all articles can easily be bookmarked with the AddThis Sharing buttons which include the increasingly popular Google+1 button.
The site maintains a @Sciencia Twitter account which currently features 144,322 tweets informing 765 followers about the latest developments in the sciences.
# # #