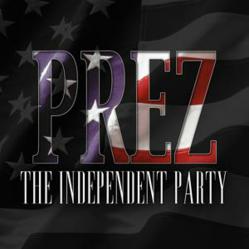 Miami, FL (PRWEB) November 13, 2011
Hip hop artist Prez recently released his mixtape "The Independent Party." Coast 2 Coast Mixtapes presents the project, which is now available for free download. "The Independent Party" features Prez on tracks with artists such as Mistah Fab, Wiz, Roscoe Dash Enertia, Play n Skillz, Trai'D, Mr. Pyro, Sammie, Fresh Game, Blacc, Yung Tac, Lil Will, Els, Jasper Wash, Willie Taylor, Glasses Malone, Mims, Blaylock, and Londyn Rae. Production is added by Yung Tac, The Aviators, Token, Play n Skillz, Ayo, The Audibles, Kooly Bop, Hitman Beatz, and DT 1200.
Prez has always looked at himself as a leader, never into following others or trends. He has been determined to make his own path, showing others who are not as fortunate the way to success. He comes from a family of musicians and so has always been interested in music, starting to make his own during junior high. He joined a group at the same time, and still performs with one of its members, Gregory Washington, who is now his best friend and hypeman. After high school, he started an internship at local One Vibe Studios and was signed to a local label, 777 Records, which is run by Danny "Dee 1" Davis. He recorded his first album The Campaign, which is still available for purchase on iTunes. After that project, he was fortunate to connect with another local label called N.T.E., giving him the opportunity to work with several well-known artists such as E-40, Twista, Snoop Dogg, and Glasses Malone. He took the opportunity to ask them how they got to where they are. Each had a different story, but in the end all said the same thing—hard work. Prez then took a year to find himself as an artist, wanting to put more into his music.
After being in the studio on and off, he has finally started to make records that he enjoys. Along with his team of producers, Token and Yung Tac, Prez decided he was ready to start releasing music again, and came up with "The Independent Party." The title is saying that they made these records happen without any major investor or label, just themselves and their hard work. Prez is currently working on his next project while promoting this one, which is expected to drop in early March 2012.
"The Independent Party" is available for free streaming and download at http://coast2coastmixtapes.com/mixtapes/mixtapedetail.aspx/prez-the-independent-party.
# # #