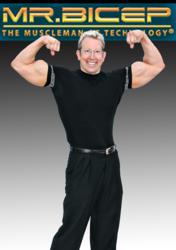 Bruce's November 20, 2011 segment will showcase the unique features of the Kupa X11, which include the dual pen plus touch input system, Wi-Fi plus 3G connectivity, front and back cameras, 10 hour battery life, fingerprint scanner and Windows 7 Pro
San Diego, CA (PRWEB) November 14, 2011
On November 20, 2011, technology, fitness, & lifestyles personality, Bruce Pechman, will debut the remarkable Kupa X11. Pechman was first introduced to this exceptional Windows based tablet at the 2011 CTIA Enterprise & Applications show in San Diego. The X11 tablet computer, which features an impressive 10 hour battery life and pen plus touch interface, is perfectly suited for mobile professionals, like Pechman, who need the unprecedented functionality of a Windows operating system in a sleek, portable format. Pechman's November 20, 2011 segment will showcase the unique features of the Kupa X11, which include the dual pen plus touch input system, Wi-Fi plus 3G connectivity, front and back cameras, 10 hour battery life, fingerprint scanner and Windows 7 Professional.
Bruce Pechman, known as the Muscleman of Technology®, engages his viewers through his bodybuilder physique, which highlights his healthy lifestyle, and his expertise on the most up-to-date technology. Pechman entertains his viewers during his regular TV appearances on KTLA in Los Angeles and "Good Morning San Diego." Pechman has an unparalleled way of "making you (his viewer) listen" and keeps his audience interested through his high energy, overall appearance and thorough knowledge of the latest products and gadgets. He will introduce the Kupa X11 during his "Holiday Electronics Tech Preview" segment, aired during the "Good Morning San Diego" Show on November 20, 2011.
Kupa X11 is the next generation Windows based table PC with pen + touch dual input system, 10 hours battery life and many unique features that are not found in current tablet computers:
-Pen + Touch Input System with a pen that is the sensitive to different levels of pressure
-10 hour continuous operation and 30 days standby battery life with a single charge
-Robust and energy efficient operation with thin and light profile resulting from solid state design
-64 GB and 128GB SSD versions, with 128GB SSD being the largest storage option of any tablet computer
-Wi-Fi, 3G, Bluetooth, USB and mini HDMI offers full connectivity, wireless or wired
-Dual cameras: Front 2MP / Rear 3MP
-Fingerprint scanner
-Dual antenna design for Wi-Fi, and 3G for maximum signal strength
KUPA is a computer hardware manufacturer with a strong focus on mobile and green technologies.
###