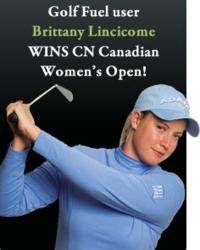 While women in the survey agreed they needed to relax more and have fun while playing golf, they also believe that time constraints played a big role in their on course attitudes.
Austin, TX. (PRWEB) November 13, 2011
If there was a penalty box in weekend golf, both male and female golfers would be spending time in it for very different reasons, according to a new survey conducted by golfersadvice.com, an enthusiast and instructional website.
"In a President's Cup year, where the highest standards of golf are usually on display, we thought this would be a good time to discuss a few of the differences between recreational male and female golfers – not for driving, chipping and putting – but in terms of sportsmanship and respect for the rules," said Jim Dun, video golf tips editor at golfersadvice.com. "For example, I remember with the sun going down at the 2003 President's Cup, and the score tied 17-17, captains Jack Nicklaus and Gary Player agreed to declare both teams co-champions. I wonder how many guys with $100 on the line, and their opponent looking at a five-footer, would be willing do that?"
The lighthearted, good-natured, admittedly less-than-scientific survey asked men and women to rate themselves in three areas: Sportsmanship, civility and integrity. "And the responses we received were refreshingly honest, with both sexes willing to admit to a number of shortcomings."
On the subject of sportsmanship, Dunn said that one female respondent in particular wanted to relate a day on the golf course (her interview is featured on video golf tips) that she'd never forget for two reasons.
"It was only my fifth time golfing," said Robin Pledge, a fitness instructor in Southern California. "I hit a perfect five-iron on a short par 3, and watched in dismay as the ball landed on the green and disappeared. When we realized it was a hole-in-one, the three male members of my group (I didn't know anybody since I was a 'walk on') were 'high fiving' me and couldn't have been happier about my accomplishment. The other women in our group, by contrast, simply remarked, 'Oh, beginners luck,' and headed off to hit her second shot without another word."
The consensus, according to the websites' survey, was that female golfers are often more serious about their play than male golfers. And as a result, they may not be as congenial – especially towards each other – as they could be at times. "Many women in our survey admitted to feelings of jealously and envy over a playing partner's great shot or low score. A majority of women agreed that men did a better job just relaxing, and enjoying the game and each other," Dunn said.
While women in the survey agreed they needed to relax more and have fun while playing golf, they also believe that time constraints played a big role in their on course attitudes. "Most of the women who participated in the survey said they just didn't have the time to fully relax and spend an entire day on the course. They often felt pressure to get home and start handling some of their parenting and home responsibilities that had piled up after a long, stressful week at work," said the long time golf reporter and video golf tips editor.
On the other hand, many male golfers admitted to bending the rules of golf to one degree or another, while female golfers tend to follow them to the letter. "It's a riot, but there have even been video golf tips on the market teaching guys how to cheat more proficiently," Dunn said. "In our poll, for example, some men admitted to occasionally moving the ball closer to the hole after already marking it. Or pretending that 'whiffing' the ball during a swing was simply their version of a practice swing, and would whiff one more time to prove it. A few also admitted, though they felt badly their actions, to stepping on a playing opponents golf ball, making it virtually unplayable. And the list goes on and on."
Of course, former President Bill Clinton is famous for his version of "par" and all of those five to seven foot "gimmies" where someday always says, "that's good, Mr. President, pick it up,'" Dunn said. "And we've all seen weekend games of golf where everything seemed to be a 'gimmie', unless it was a one footer. Our respondents felt the taking to many 'gimmies...' or mulligans for that matter, was poor sportsmanship, unless the practice was agreed to in detail before the match."
According to golferstips.com, both sexes can learn a great deal from each other about golf course attitude and honor. "As we point out in Video Golf Tips, women could be a little less serious on the course, and have more fun – while men could start adhere more closely to the rules of golf and the honor system. As one women golfer joked, 'I know what I'm getting my husband for Christmas – a rulebook."
For more revealing data on the websites survey, they can be found in the Video Golf Tips section of http://golfersadvice.com/305/golf-tip-of-the-week-video-1.html.
# # #