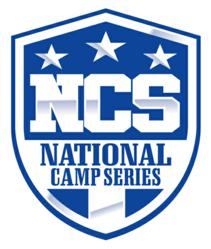 We wanted to provide an opportunity for athletes to be recognized through our standardized platform. During a football season, for one reason or another, many specialists don't get the opportunities.
Solana Beach, CA (PRWEB) November 15, 2011
The National Camp Series (NCS) launched its All Region Team platform this past spring to recognize and honor athletes that performed well during their regional camps. By participating in NCS regional camps, kickers, punters and long snappers had the opportunity to showcase their talent.
Now, as part of the NCS Super Camp VI, athletes can take that talent to a competition level.
Based on their performances at the regional events, student-athletes in the classes of 2012/College Transfers (College Division), 2013 (Varsity Division), 2014 (JV Division) and 2015 (Freshman Division) were eligible to be named to one of the following All Region Teams:
*Northeast
*Mid-Atlantic
*Southeast
*Midwest
*South
*West
They were selected based on their results in any of the following categories:

Field Goals
Kickoffs
Punting
Long Snapping
NCS founder and former NFL Kicker Michael Husted said, "Our goal is to provide an opportunity for athletes to be recognized through a standardized platform. So we use a uniform charting system which ensures that kickers, who participate in an NCS program, will be treated the same."
Husted said kickers also need to have the opportunity to be 'recognized' for their talent, as well as being treated equally.
"So often during a football season specialists don't get the opportunities to effectively demonstrate their abilities. We wanted to make sure kickers had the opportunity to be seen in a venue that could make a difference in their careers," Husted added.
The members of the All Region Team will be invited to the National Camp Series' annual Super Camp. Super Camp VI will be located in Orlando, Florida the weekend of February 18 and 19, 2012.
According to Husted, each player will be recognized individually and as a team as they perform and compete during the Super Camp's weekend events.
The All Region Teams will have a friendly competition similar to the Olympic Games. Although athletes will be performing individually, their results will be combined for a chance to compete and show which All Region Team in the country can perform best under pressure.
Coaching each team will be expert instructors from NCS' extensive network of NFL and College players. The coaches for each respective team are:
Northeast, Lee McDonald (Special Teams Solutions)
Mid-Atlantic, Dan Orner (Dan Orner Kicking and Punting)
Southeast, Mike Hollis (Pro Form Kicking)
Midwest, Chris Husby (Special Teams Football Academy)
South, Chris Shaw (Kick Nation)
West, Dan Zeidman (Lifetime Kicking Academy)
The first All Region Team to be announced was the West. This West Region consists of Washington, Oregon, California, Montana, Utah, Nevada, Arizona, New Mexico, Idaho and Colorado.
The athletes named to NCS' All Region West Team will be posted to the NCS website in the next week or so according to Husted.
"We are excited for the All Region Tournament at Super Camp VI," said Husted. "Besides recognition for their performances at our NCS camps, being on a team will allow them to have a great experience to cap off their previous NCS camp event."
Husted said it has been a "tremendous" year for the National Camp Series.
Besides creating the first All Region Team competition, NCS also launched the first purely objective player rating system earlier this year. The Kicking IndeX (KIX) player rating system uses data collected from over six years of NCS events and compares individual's results from past and current events to assign a percentile rating.
For more information the the All Region Teams, visit the NCS website.
For more information on Super Camp VI, please visit the NCS website.
For more information on Michael Husted, please visit Husted Kicking.
####