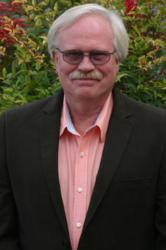 Part of my recovery was reporting my abuser and filing a lawsuit against the church.
Ashland, OR (PRWEB) November 15, 2011
Randy Ellison, author of Boys Don't Tell, has appeared on the Oprah 200 Men broadcast of male sex abuse survivors, has been heard on Oregon Public Broadcasting's "Think Out Loud", and frequently interviewed by NBC affiliates KOBI/KOTI, CBS affiliate KTVL, ABC affiliate KDRV, the Oregonian and the Mail Tribune.
Ellison was sexually abused by his minister in the 1960s during his teen years. He went on to drop out of college, have six very different careers, moved his family to 18 different homes and only four years ago began therapy to address his abuse issues. Randy is the father of two, grandfather of 5 and is celebrating his 40th wedding anniversary in November 2011.
Ellison says, "Part of my recovery was reporting my abuser and filing a lawsuit against the church. The process (detailed in Boys Don't Tell) was long and difficult. In the end it was settled in mediation."
In pushing for a settlement, it was critical to Ellison to include annual preaching about abuse awareness in Oregon and Washington. Today information is shared with more than 30,000 members in 210 churches each year as a result of his efforts.
Ellison currently serves as board president of Oregon Advocates and Survivors in Service (OAASIS). He regularly testifies before the Oregon Legislature and is credited with significant changes in Oregon Law on sex trafficking and civil statute of limitations. Ellison authored a grant for OAASIS and was one of only 15 funded nationally by the Ms. Foundation to create the movement needed to end child sex abuse.
Ellison's book shares his story. "My hope is that the book and the work that I am doing will accomplish two things: that it may promote healing for victims of child sex abuse and that, as a society, we will acknowledge the problem of child sex abuse and treat it as the public health issue it is." For more information and previous interviews, see http://www.boysdonttell.com/category/press-kit/.
###