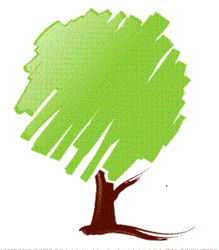 SFN @ EurekaMag.com
Mannheim, Germany (PRWEB) November 15, 2011
The Science Magazine EurekaMag.com covers a wide range of topics including biology, agriculture, horticulture, forestry, geography, environment and health. Drawing from this pool of scientific disciplines, it publishes reviews on biological and geographical topics which have recently become popular.
The review on SFN covers the human SFN Gene which encodes the protein stratifin (14-3-3 sigma) in humans and thereby regulates protein synthesis and epithelial cell growth. The review covers a study indicating that SFN inhibited proliferation of cultured PC-3 human prostate cancer cells by inducing apoptosis. This SFN-induced apoptosis was associated with tumor cell death. Oral administration of SFN significantly inhibited growth of tumors in nude mice: 10 days after starting therapy, the average tumor volumes in SFN-treated mice were >50% smaller due to SFN administration. Besides it's anti-carcinogenic action, SFN also possesses anti-inflammatory properties which result in a decrease in lipopolysaccharide-induced secretion of pro-inflammatory and pro-carcinogenic signaling factors. An investigation of the chemopreventive efficacy of SFN demonstrated that mice fed with SFN developed significantly less and smaller polyps and that the effect depended on the dose of SFN. SFN suppresses the proliferation of various cancer cells in vitro and in vivo and is, thus, one of the most promising candidates for cancer therapeutics owing to its ability to selectively induce apoptosis in tumor cells.
The review on Cornucopia focuses on the use of this symbol of abundance and nourishment throughout science. Neritina cornucopia is a snail commonly found on the base of mangroves in muddy habitats. Pollicipes cornucopia is a species of goose barnacle (goose neck barnacle, goose barnacle, leaf barnacle) while Lartetia cornucopia is a mollusk. The invertebrate Anthobothrium cornucopia is another example of a marine species named after this symbol or shape.
The Science Magazine EurekaMag.com was launched in November 1998 as the online version of the French science magazine "Eurêka - Le magazine des sciences" published since 1995. During the past decade, it has emerged as a comprehensive aggregator of information on biology, on the applied life sciences agriculture, horticulture and forestry, on the earth sciences, on the environmental sciences, and on the health sciences. During the end of 2010 it received ca. 40,000 page impressions per day but was republished in September 2011 after a change of ownership.
The Science Magazine has recently been accredited by the Chinese Ministry of Information Industry with the registration number 案ICP备10204677号. The site delivers its content through a number of RSS feeds and an @EurekaMag Twitter account. The latter Twitter account currently features 43,180 tweets and 684 followers. The site accepts advertisements through the Google AdWords system. Advertisers may use EurekaMag.com for their campaigns if their niche lies in the life sciences, earth sciences or the health sciences.
###