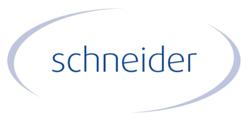 Entry into every career is not always dependent on having a degree
London, UK (PRWEB) November 15, 2011
The increase in university fees is leading more A-level students to consider undertaking an apprenticeship instead of pursuing the higher education route, but this means many more placements and training programmes will be required to satisfy the demand, according to Schneider Trading Associates(STA), which has been training traders for over 12 years.
A survey of 1,009 A-level students, commissioned by BBC Inside Out, has found that two-thirds of respondents would consider an apprenticeship instead of going to university. Additionally, one in ten said they are 'definitely put off' university by the increase in tuition fees and UCAS, the university admissions service, has also announced that applications are down by 9 per cent on 2010's figures.
Steve Edwards, of the advice website bestCourse4me, said of the survey on bbc.co.uk: "While we know it may deter some from higher education our message to students is be savvy about your choices. Firstly be sure you actually need a degree for the career you want; just because there's a degree course in it doesn't mean it's always the best route."
With unemployment hitting 1 million for the 16 to 24 year old bracket, there is little to suggest that a university degree will result in a job. This, paired with the exorbitant debts that university leavers are faced with, is forcing young people to be more pragmatic when it comes to a career choice and long-term stability. Apprenticeships and programmes, which train candidates for a particular vocation allow young people to learn the necessary skills in a working environment and take up a position at the same company.
As Matt Silvester, head of training at Schneider, explains, internship type training is a valid learning experience and a direct way into a career: "Entry into every career is not always dependent on having a degree and with an increasing appetite for apprenticeships and training from young people, this may spread across more professions in the future. The so called graduate training approach no longer applies to graduates and our Professional Training Programme at Schneider is open to people from all backgrounds and of all ages, even school leavers.
"For those who want to become a trader, our fully funded four-week training programmes start every two weeks. If assessments are successfully completed we invite candidates to remain at STA for a three-year training and mentorship scheme as a fully funded self-employed trader with us in the heart of the City."
For more information about Schneider's Professional Training Programme, visit http://www.schneidertrading.com or see what trainees say by following Twitter @schneidertrader and facebook.com/schneidertrading.
###