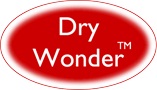 Indoor Allergy Week raises the awareness
London, England (PRWEB) November 14, 2011
This week is Indoor Allergy Week which aims to highlight ways to avoid household triggers to various allergies. One particular pest is the dust mite that can affect air quality indoors and cause side effects such as congestion, shortness of breath, itchy eyes, poor sleeping and headaches.
John Robinson of Dry Wonder said "Indoor Allergy Week raises the awareness of the problems household dust mites and pets create for some people. The unique abilities of Dry Wonder carpet cleaner have been highlighted in independent testing which showed a dramatic reduction of asthma and other allergy's when used as an allergy control programme. This is great news for asthma and allergy sufferers, or in fact anyone who's worried about the possible medical effects of the common house dust mite."
John Robinson went on to say "Over the lifetime a carpet collects food particles and microscopic dirt becoming a feeding ground for germs, Dry wonder is a powerful disinfectant that is child safe and totally environmentally friendly. Carpet cleaning with DryWonder will eradicate house dust mites and harmful bacteria germs. DryWonder includes a variety of cleaning solvents leaving and keeping your carpets clean while restoring some of its original brightness."
DryWonder is essential in homes with children, pets or both. It is also essential in office environments especially where foot traffic is high. Dry Wonder ensures that your carpet remains truly clean and germ free. At the same time it revitalises carpets by training back its original colours. DryWonder eradicates the dreaded house dust mites that breed in mattresses, besides removing germs and harmful bacteria. DryWonder offers proven benefits to asthmatics and people suffering from allergies.
Dry Wonder is far more economic to use than water based alternatives, preserving the carpet indefinitely. Easy to use, just sprinkles DryWonder over the carpet and then brush the pure white granules into the carpet using a broom or brush. Leave for an hour then vacuum the carpet as usual.
visit: http://www.DryWonder.co.uk
or call John Robinson on 07773 818183
###