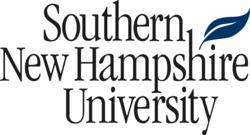 The US Bureau of Labor Statistics projects that operations and project management-related careers — operations research analysts, logisticians and purchasing agents, for example — will grow 14–20 percent through 2018.
(PRWEB) November 14, 2011
Along with leadership and other personality traits, operations and project managers need core skills and knowledge of project management and process improvement. Enhancing operational efficiency is a key role of managers seeking to advance not only their careers but also their organization.
Students can earn a comprehensive operations and project management degree that delivers a comprehensive background in the core skills in this field, including project management, Six Sigma, lean manufacturing, MRP and ERP. Offered in fully online and part-online part face-to-face formats, these SNHU bachelor's degree programs are a unique combination of both operations and project management. The Bachelor of Science offers a broader curriculum to enhance critical thinking skills. In the BS Business Studies program, designed for students with significant transfer of credit much of the same coursework is supplemented by business-specific skills that allow students to concentrate on specific areas of interest to them. As part of both degree programs, students can take a class to help them prepare for the the Certified Associate in Project Management (CAPM) certification exam offered by the Project Management Institute (PMI).
Unlike some degree programs at other institutions that require students to choose between operations management or project management, Southern New Hampshire University combines the two disciplines to give students a comprehensive education that can apply toward a broad range of careers. Both Operations & Project Management degree paths prepare students to apply management theory to real-world situations to achieve business.
"This program is about the efficient management of operations and projects, which is of utmost importance for both the success and survival of a firm in today's business world, " says Dr. Tej Dhakar, Professor and Chair of the Department of Quantitative Studies, Operations and Project Management at SNHU. "This program covers operations as well as project management and thus provides more career options. You will master not only the management of day-to-day operations but also the management of unique operations (projects). Designed for students interested in managing the production of goods and services and the application of quantitative methods to solve business problems, our program also serves students interested in planning and execution of a variety of projects in the service and manufacturing firms."
Visit Southern New Hampshire University to learn more about the BS in Operations & Project Management program.
###