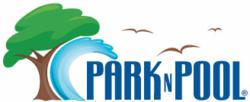 Since I began working, in mid-2009, we have doubled our employees! I am proud to be part of an organization with such superb values, and I look forward to many more years. ~ Laura Dudley, Marketing Manager
Lexington, VA (PRWEB) November 14, 2011
Many small businesses in the United States are reluctant to hire more employees due to economic uncertainty and sagging sales continuing to put pressure on company bottom lines. ParknPool, an internet retailer specializing in commercial site amenities such as park furnishings, pool furniture and bleachers, has gone against the grain and increased their staff by nearly thirty-three percent within the past six months. They have added seven employees to their already strong workforce, proving that they have the knowledge, skill and expertise needed to continue to grow in this questionable economy. Getting a business to grow can be hard; managing that growth successfully can be even harder.
Their growth management efforts are inherently effective; ParknPool has gone from a mere two employees to a thriving staff of twenty-two since getting their start in 1998. In 2010 they were awarded the Tayloe Murphy Resilience Award, presented by the University of Virginia's Darden School of Business, for their triumphant success despite economic challenges. "When we gathered in the Rotunda that Thomas Jefferson had built at the University of Virginia, a feeling of humility washed through me. I did not deserve to be in the presence of such greats as Thomas Jefferson, Colgate Darden, Jr. and Tayloe Murphy, Jr. After a moment of regaining my emotional balance, I realized that the actual deserving 'greats' were my Divine Provider and the people who work in the ParknPool organization. I was just charged with representing them, this was a duty that I could embrace," explained Jim Fonner, Vice President of ParknPool Corporation on being presented the award last year.
Along with the steps they've taken to expand their workforce, ParknPool is currently working on the launch of their new website to further enhance their already strong online presence. As the leading online supplier of commercial outdoor furniture and site amenities, ParknPool has embraced the internet as a quick and convenient way for clients to make purchases. According to the Wall Street Journal website, electronic commerce, (or e-commerce), has grown into a huge industry, with U.S. online retail generating $175 billion in revenue in just one year. With those numbers still on the rise, ParknPool plans to continue to build on the ever-growing path of success they've been on for the past thirteen years.
About ParknPool Corporation:
ParknPool is Veteran Owned SBE/WBE Company and is the leading online supplier of commercial outdoor furniture and site amenities such as picnic tables, trash receptacles, park benches and bleachers. ParknPool was begun in 1998 in Orlando, FL and moved their headquarters to Lexington, VA in 1995. (http://www.parknpool.com)
###