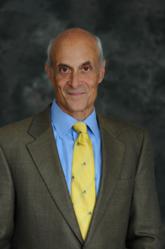 New York, NY (PRWEB) November 14, 2011
Carbon NYC hosted its fifth 2011 Salon Speaker Event, featuring keynote speaker, The Honorable Michael Chertoff, on November 8th, 2011. As Secretary of the U.S. Department of Homeland Security from 2005 to 2009, Mr. Chertoff led the country in blocking would-be terrorists from crossing our borders or implementing their plans if they were already in the country. He also transformed FEMA into an effective organization following Hurricane Katrina. His greatest successes have earned few headlines - because their important news is what didn't happen.
At The Chertoff Group, Mr. Chertoff provides high-level strategic counsel to corporate and government leaders on a broad range of security issues, from risk identification and prevention to preparedness, response and recovery. "Risk management has become the CEO's concern," he says. "We help our clients develop comprehensive strategies to manage risk without building barriers that get in the way of carrying on their business."
Before heading up the Department of Homeland Security, Mr. Chertoff served as a federal judge on the U.S. Court of Appeals for the Third Circuit. Earlier, during more than a decade as a federal prosecutor, he investigated and prosecuted cases of political corruption, organized crime, corporate fraud and terrorism - including the investigation of the 9/11 terrorist attacks.
Mr. Chertoff is a magna cum laude graduate of Harvard College (1975) and Harvard Law School (1978). From 1979-1980 he served as a clerk to Supreme Court Justice William Brennan, Jr.
In addition to his role at Chertoff Group, Mr. Chertoff is also senior of counsel at Covington & Burling LLP, and a member of the firm's White Collar Defense and Investigations practice group.
The Carbon Salon Speaker Series was founded in 2010 by George K. Kollitides, with the goal of bringing leaders from a variety of pursuits to share their insights and expertise on topics from business and international affairs to the arts and philanthropy. The Events take place in Manhattan restaurants, which unlike typical business networking events, are chosen for environments that create a relaxed but lively setting. The Series provides a forum for information sharing and discussion, where highly successful and interesting individuals can freely interact. The Series is moderated by George K. Kollitides, a Managing Director at Cerberus Capital Management, LP. As Master of Ceremonies, George brings the most relevant topics to the forefront with engaging questions and conversation for the speakers.
Past Carbon Event speakers include:

Ed Rensi, Former CEO McDonalds USA
General (Ret) U.S. Army George Joulwan, Former Supreme AlliedCommander Europe
Bob Pittman, Founder MTV, former COO of Time Warner Inc.
Louie Psihoyos, Academy Award-Winning Documentary Filmmaker and Activist
Jeff Bluestein, Former CEO of Harley-Davidson
Jack Devine, 32-year veteran of the CIA and CEO of The Arkin Group
Jeff Werbalowsky, Co-CEO and Senior Managing Director of Houlihan Lokey
Rich Pzena, CEO of Pzena Investment Management
Carbon is a New York based invitation-only social network of leaders in international business, politics, and the arts. Criteria for Membership are outstanding professional achievement, a strong character and a demonstrated passion for non-work related pursuits, including the arts, philanthropy, technology, sports and leisure. The foundation of Carbon Membership is integrity and a commitment to actively participate in events and support other members professionally and personally. Carbon events give Members unique access to the best that New York City has to offer, while fostering personal and business relationships.
For inquiries, please contact:
Info(at)CarbonNYC(dot)com
Tel: 917-991-8243
# # #