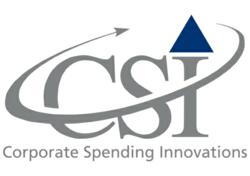 Lacy's dedication and diligence to detail for establishing and maintaining significant hospitality clientele are values we were seeking to fill this position," explained Keith Stone, CSI President and CEO. "
(PRWEB) November 14, 2011
CSI Enterprises, Inc., a leader in innovative financial solutions for enterprises and business, appoints a new VP of Hospitality to join the growing team of excellence within their hospitality division. CSI globalVCard™ for hospitality has expanded to include a portfolio of over 150 Five-Star hospitality groups. CSI is proud to announce, Lacy Gaskins as the Vice President of Hospitality Services.
Lacy's journey just began and she is eager to meet the high demands that her new role will entail. As VP of Hospitality, reporting to David Disque, Director of Operations, she will be responsible for identifying and establishing new client relationships while overseeing management duties within the CSI globalVCard for hospitality division. Lacy will work to maintain long term partnerships within CSI's hospitality portfolio. Having a strong grasp of each client's business plan, helps Lacy guide the Vendor Relationship Team to provide customized strategic financial solutions. Lacy has a background in the five-star hospitality industry with The Ritz-Carlton and Starwood Hotels and Resorts. Lacy has a degree in Business Management from Westminster College.
The CSI globalVCard for hospitality program is an electronic accounts payable solution with customizable options for the hospitality industry that seamlessly integrates with their existing A/P systems delivering unparalleled control over the vendor settlement process. The solution provides security and control by generating unique single-use use credit card account numbers for each vendor payment. It reduces A/P processing costs and provides cash rewards on all payments made through the program. CSI offers the program at no cost and provides complete implementation services including full vendor enrollment support, maximizing vendor participation and minimizing the time commitment by the customer's A/P personnel. CSI has an impressive track record of helping participating Five-Star hospitality chains streamline their A/P process, increase their bottom line and strengthen vendor relations with their program. CSI maintains a substantial database of accepting hospitality vendors, which allows any hospitality group a very streamlined and quick enrollment process.
"Lacy's dedication and diligence to detail for establishing and maintaining significant hospitality clientele are values we were seeking to fill this position," explained Keith Stone, CSI President and CEO. "We have full confidence in her capabilities and are honored to have her on our team."
For more information on CSI globalVCard for hospitality please visit: csihospitality.com
About CSI Enterprises, Inc.
CSI Enterprises, Inc. provides a specific line of controlled financial payment products including business fleet fueling/maintenance payment cards, a corporate virtual payment and card solutions for corporate purchasing, travel and entertainment spending. Today CSI and its products operate in all fifty states including Canada, Mexico and the Caribbean, with operating subsidiaries involved in venture capital activities nationwide since 1989.
###