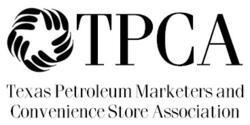 TPCA members are proud of their commitment to the responsible operation of underground storage tanks
Austin, TX (PRWEB) November 15, 2011
360training.com, in partnership with the Texas Petroleum Marketers and Convenience Store Association and Tait Environmental, are proud to announce the release of the first TCEQ Approved UST Operator Training online for Class A/B Operator Certification.
Following TCEQ's adoption of the new Chapter 334 rules requiring UST owners and operators of underground storage tanks to complete an approved training course, TPCA began working with 360training and Tait to create a best in class training solution for the petroleum marketing and convenience store industries.
"TPCA members are proud of their commitment to the responsible operation of underground storage tanks," remarked TPCA President, Chris Newton.
"The UST operator training course put together by TPCA, 360training and Tait will ensure that this commitment evolves to include the most innovative, effective approach to training."
360training's e-learning background and technology allow users to have professional training on demand provided by UST industry experts from Tait and TPCA. The online UST Operator Training is specific to the TCEQ's regulations for Texas and will consist of 8 lessons. At the end of the training with successful completion students will be able to immediately print their TCEQ Certificate of Completion.
To learn more about membership with TPCA please visit http://www.tpca.org.
###