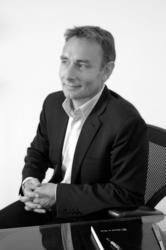 Our survey shows small UK businesses are extremely anxious about the next 6 months
London (PRWEB UK) 15 November 2011
Fifty-five percent of small business owners are worried that a Eurozone collapse will hit their business, according to a survey by XLN, the small business services provider. With Italy and Greece looking ever more likely as candidates to leave the Euro currency block, this could mean further woes for Britain's 4.8 million small businesses.
Fifty-five percent of small business owners surveyed said they thought a disintegration of the Euro currency block would lead to decreased sales for their business, while just eleven percent saw it as an opportunity to increase sales. Thirty three percent thought it would have no effect on their sales.
"Our survey shows small UK businesses are extremely anxious about the next 6 months," said Christian Nellemann, founder and CEO of XLN. "Although most small businesses will not be hit directly, owners are worried because the breakup of the Euro currency area would near guarantee the UK falling into another recession."
"In the short term, government decisions affected by a Euro collapse could also directly affect small businesses in terms of availibility of credit, taxation and consumer spending," added Nellemann. "I hope the government will consider additional help and support aimed at small businesses if the situation in Greece and Italy worsens."
The question about the Euro collapse was part of a larger survey of small businesses conducted every 3 months by XLN.
The first part of the survey looks back over the last 6 months and asks SMEs to rate factors surveyed affecting their business such as number of customers, price inflation, profits and more out of a maximum 10 marks, with a high score being favourable. The combined average response this time was 4.45/10, compared with an average of 4.34/10 in the previous survey. This means businesses are slightly more positive about their actual performance than they were last time. In particular there was a marked improvement in the score for price inflation from 3.85 to 4.22, meaning that smallbusiness owners believe price pressures seem to have eased slightly.
A second part of the survey looks forward over the next six months and measures how positive businesses are about the same factors, but as they expect them to be in the future. The overall score for this forward looking measure dropped from 4.29/10 last time to 4.26, meaning small businesses are now more pessimistic about their prospects than they were three months ago. In particular, the forward score for availability of credit such as bank overdrafts and loans dropped from 3.67 to 3.33, meaning business owners are even less confident at being able to secure credit than they were last time, despite government bank targets that have been set to increase SME lending.
Finally, the survey also asked about the current government's performance with regard to small business issues. Business owners rated the government with regard to new regulations for small businesses an average of 3.42/10. The government was also hit by criticism of taxation of small business, with owners rating them a poor 2.54/10 on this measure.
The full results of the survey are available as a pdf at the following URL:
http://www.xlntelecom.co.uk//resources/survey/Nov2011_Small_Business_Opinion_Survey_Results.pdf
Additional information
For more information, interview opportunities or additional quotes, please contact:
Barney Jones +44 7713 629694
XLN
About Small Business Opinion Survey
Small Business Opinion is a survey conducted by small business telecoms provider XLN Telecom with a view to taking the temperature of small businesses in the UK. The survey is sent to members of our small business owners database who on completion of the survey are eligible upon completion to enter their e-mail address to receive a copy of the results and a chance to win John Lewis vouchers.
About XLN Telecom
XLN works exclusively with small businesses to help them save money. The business was founded by serial entrepreneur Christian Nellemann in 2002 and has its headquarters in London, United Kingdom.
XLN provides phone line and business broadband connections plus mobile, energy and card processing to 130,000 small businesses in the UK. We negotiate discounted wholesale rates from our big name suppliers and pass the savings on.
XLN is the fastest growing independent Telecom Service Provider in the UK focusing on the Small Business sector. The company is profitable and backed by a leading institutional investor.
XLN's founder and CEO was first recognised as Ernst & Young's Entrepreneur of the Year in 2006 for Technology and Communication, winning again in 2010. XLN has also been a National Business Awards Finalist for 5 years: 2004, 2005, 2006, 2009 and 2010. In 2007 and 2008, XLN was ranked on the Sunday Times Tech Track 100 survey of the 100 fastest growing technology companies in the UK.
In 2011 XLN was listed as #6 in the Sunday Times Buyout Track 100 and #84 in the Sunday Times Profit Track. IN 2010 and 2011 XLN also won British Venture Capital Association (BVCA) awards for 'Best Private Equity Backed Management Team'.
More details at: http://www.xln.co.uk
# # #