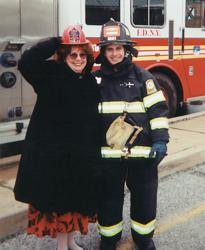 Dallas Texas (PRWEB) November 14, 2011
Bullying is a pressing issue in our society with devastating consequences. According to studies conducted at Yale University, victims of bullying are 2 to 9 times more likely to consider suicide than non-victims. UCLA psychologists report that over 70% of teenagers in the United States have been bullied online at least once in the previous year. Edmund Burke once said, "All that is necessary for the triumph of evil is that good men to do nothing." Bullying has reached epidemic proportions, it is killing our children, and it must be stopped. In an effort to reduce the level of hatred in the world, Maureen Santora, former professional educator for 3 decades, has chosen Dallas, Texas as a platform to launch a campaign to stop bulling.
Mrs. Santora's passion for education and her incredible devotion to the well-being of children has earned her the teacher of the year award in her native New York.
Maureen Santora's message of "standing up to hatred whenever we encounter it" has a deeply personal origin. Her son, Christopher, was one of the youngest firefighters to die in the attacks on the World Trade Center. The 9/11 attacks were one of the most heinous acts of hatred that the world has ever seen. Mrs. Santora's mission is to teach others the lessons she learned from her son and the other fallen heroes that tragic day. She strongly believes that we can all learn the lesson of self-sacrifice from the heroes who died rescuing others that day.
On November 15th, at a lunch hosted by the Dallas North Rotary club, Maureen Santora, will teach steps that schools, parents, and students can take to prevent bullying. She is determined to inspire those in attendance to become leaders and educators in the anti-bullying movement.
Author of two children's books about 9/11, Mrs. Santora will again address the subject of bullying on November 16th when she speaks to students of different ages at the Faith Family Academy Charter School, also in Dallas.
###