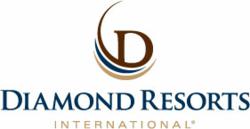 Las Vegas, Nev. (PRWEB) November 14, 2011
Diamond Resorts International® (Diamond), a global leader in the hospitality and vacation ownership industries, continues global sustainability efforts and offers Agricultural Corner, an educational gardening program, to its owners, members and guests at Sunset Bay Club in Tenerife, Spain.
Agricultural Corner, in conjunction with the on-site sustainability garden, offers owners, members and guests an opportunity to assist in the caretaking and harvesting of a variety of vegetables and herbs, cultivated using all natural products, completely pesticide-free. Gardening experts are available to provide gardening tips and useful information including the health benefits of the local produce.
Sustainability gardens are currently utilized at Ka'anapali Beach Club in Maui, Hawaii, The Historic Powhatan Resort in Williamsburg, Virginia and Vilar do Golf in Algarve, Portugal.
The use of these gardens enhances the natural environment while benefiting the ecosystem and local economy. Minimal chemical pesticides and fertilizers are used during production and the installation of underground watering systems decreases water waste and eliminates runoff. Each garden boasts unique features and hosts an array of fresh produce native to the area while specific to the cultural cuisine and restaurant offerings.
According to Stephen J. Cloobeck, Chairman and Chief Executive Officer, Diamond Resorts International®, "We place a strong emphasis on eco-awareness and will continue to introduce and promote programs which encourage properties worldwide to engage in green initiatives."
About Diamond Resorts Corporation
Diamond Resorts Corporation and its subsidiaries develop, own, operate and manage vacation ownership resorts and, through resort and partner affiliation agreements, provide owners and members with access to 71 managed resorts and 137 affiliated resorts and six cruise itineraries through THE Club® at Diamond Resorts International®. To learn more, visit DiamondResorts.com.
###