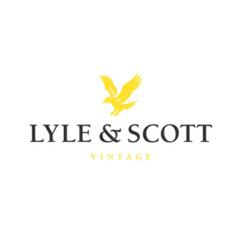 The growth of Lyle and Scott has coincided with the growth of Mainline Menswear as a business, with sales sky rocketing both online and in their retail shops
(PRWEB) November 15, 2011
Lyle and Scott feature regularly at the top of the best sellers list according to the successful management on fast growing designer men's clothes website Mainline Menswear. Over the past five years it's very rarely been out of the top 10 on the site, and can boast one of the biggest ranges available online. Yet look back a decade and things were very different for the now popular brand. Most people within the fashion world will know exactly what Scottish designer clothing brand Lyle and Scott is all about. Established in Hawick on the Scottish Boarders in 1874 Lyle & Scott began by producing winter knitwear. The brand quickly established a foothold in the sport of golf, with St. Andrews not being too far from their warehouse and offices. As the years went by various golfers adopted the brand and sponsorship of the Ryder Cup team saw the brand peak in the 70s and early 80s. Lyle and Scott then began to appear on television, with Ronnie Corbett being famously remembered for the vivid and very retro Lyle & Scott jumpers, particularly the v neck knitted design. This was to be the brands last appearance in fashion until the mid 2000s; however their long standing golf association continued to thrive, with Lee Westwood wearing the brand in the late 90s.
The pivotal point then came for the Lyle and Scott brand. No longer satisfied with the golf market they updated the brand and launched what they dubbed the 'vintage range'. Lyle & Scott will possibly look back at this move with fondness as it would be a near certainty that they would not have any idea as to the magnitude of what they were creating in 2003. A selection of golden eagle logo branded classic cotton polo shirts, knitted v neck jumpers and a few cardigans were released to selected UK independent retailers, these became the first Lyle and Scott fashion stockists. Some older guys who remembered the brand the first time round or were fans of golf were first to start buying into Lyle and Scott. However in 2007 all of that changed, with a massive influx of men around the country suddenly wanting a black v neck Lyle and Scott jumper. Tim Lovejoy of Soccer AM, Dermot O Leary, the Arctic Monkeys, Pete Doherty, Kasabian and many more men in the spotlight both in music and television at the time were suddenly snapped wearing the Lyle and Scott vintage range.
This sudden upturn in sales of Lyle and Scott clothing could not have come at a better time. Early in 2007 Scarborough based independent designer men's clothing retailers Mainline Menswear received their first delivery of the much hyped Lyle & Scott clothes. This was a great move by the then relatively unknown stockist. The growth of Lyle and Scott has coincided with the growth of Mainline Menswear as a business, with sales sky rocketing both online and in their retail shops. This has been a continued trend for the past five years, which brings us right up to the current day. There is now only a matter of a couple of months before a full five years has passed for the vintage British brand at the fast paced retailer. Lyle and Scott is now in a dominant position within the fashion industry, offering much more than the original vintage range which has been the key part of their rapid growth. That same vintage range will also continue to be a bestseller for years to come yet.
Moving now towards the current day Lyle & Scott now offer three main fashion ranges, with a sportswear range included within both vintage and heritage. The other now key clothing collection, Lyle and Scott Heritage, has just this season moved from a tonal embroidered design to a red eagle to match the now iconic logo. The brand new sportswear ranges carry two different styles of 'crest' logo, both paying homage to the brands sporting heritage. Lyle & Scott Archive is a relatively quiet collection compared to the two mainstream ranges, offering a limited range of key designs from over the years. Plus their iconic golden eagle logo is much bigger, situated on the now famous left of the chest.
Autumn winter 2011 has also seen a few additions to the brands growing public relations engine. Golfer Pablo Larrazabal recently won the BMW International Open wearing the green eagled Lyle and Scott club collection. Meanwhile popular UK teenage drama series Skins debuted in the USA, with their main characters still sporting the Lyle and Scott vintage range designs. This has massively increased exposure overseas in probably the biggest growing fashion market outside of Europe. English actor Tom Sturridge has recently been used to model for Lyle and Scott, and give the brand a much more 'on trend' face. Tom was snapped wearing key pieces of the heritage collection for a recent shoot in the Times Magazine. As well as looking fashionable he is also hitting the news hard at the moment thanks to his secretive relationship with Sienna Miller. This additional press coverage should see more of him wearing Lyle and Scott in 2012.
Lyle and Scott truly is covering all bases going forward into 2012 and alongside offering a variety of clothing ranges online at Mainline Menswear the brand also retails some really popular footwear designs. These include the canvas plimsoll and boat shoe which have been bestsellers on the website for the past two years. Various designs of bags, socks and winter accessories are now readily available alongside the usual polo shirts, jumpers, jackets and shirts. If you are looking to enhance your winter designer wardrobe what better to grab a few pieces from the Drapers voted Menswear Brand of 2011 finalist. With such great accolades, celebrity endorsements and variety to choose from there is no reason why Lyle and Scott will not rival other classic polo shirt and lifestyle brands for another five years to come. This would then oversee a great decade for Mainline Menswear and Lyle & Scott, a decade that will hopefully continue to see the golden eagle worn and adored by many generations.
###