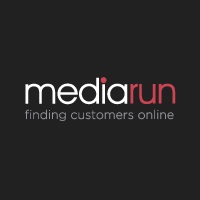 London (PRWEB) November 16, 2011
Digital marketing company Mediarun, is taking over responsibility for all UK search activity for The Dukan Diet. Having developed in depth knowledge of the account through the management of the UK PPC campaign since September 2010 Mediarun have been appointed to drive growth from an integrated organic and paid search campaign. The scope of the campaign is to improve visibility for generic keywords within the natural search engine result positions (SERP's) to enhance brand position, increase traffic and drive new customer acquisition.
Managing Director at Mediarun, Alex Wares explains, "for a brand like Dukan which has now established a brand presence in the UK market there is a huge amount of growth potential to be gained from improving organic search visibility. Mediarun are delighted to be appointed to be the SEO agency for the organic search account following a successful year managing the paid search activity. We are confident of delivering measurable return on investment from search into 2012 and beyond".
Mathieu Fussman Director at Regime Coach SA (Dukan's parent company), commented "over the last eighteen months or so our brand and market share has grown significantly in the UK. Mediarun have demonstrated their ability on PPC management with our paid search activity during this period and so they were a natural choice as organic search partner ".
Notes to Editors
About Mediarun - http://www.mediarunsearch.co.uk
Mediarun helps companies find customers online by focusing on enhancing online visibility, generating leads and improving revenues. Based in central London the company specialises in performance Search Engine Optimisation (SEO), Pay Per Click (PPC) management, Social Media Optimisation (SMO), Mobile marketing, website optimisation and design related services.
With the rise of social media, visibility is no longer just about appearing at the top of a search page. Mediarun consultants can advise on the content and appearance of your website, to encourage users to stay and spend. We can also advise on tools, such as blogging, provide an online PR campaign or reputation management service.
Mediarun is committed to combining technical expertise with an innovative approach to deliver high returns on investment for businesses in UK and Europe. Mediarun understands its clients need to find customers online and ensure that for any marketing spend the company is able to deliver a healthy and quantifiable return.
http://www.mediarunsearch.co.uk
About Pierre Dukan
Pierre Dukan, nutritionist for over 30 years, is a specialist in food behaviour. He is the most widely read nutritionist in France today. Pierre Dukan is also the author of 19 books selling 2.5 million copies including the best-seller 'I don't know how to lose weight' (The Dukan Diet book in French), the result of thirty years of research and practice and reference book for the diet method.
###