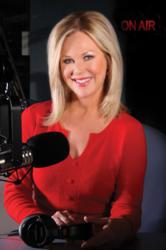 (PRWEB) November 16, 2011
Fox News on air legal analyst Lis Wiehl has just returned from Pennsylvania and can offer readers, viewers and listeners up to date legal analysis on the latest developments on this breaking story.
Legendary football coach Joe Paterno was unceremoniously fired last Wednesday by Penn State along with the University President in the wake of the growing and tragic sex scandal involving at least 8 minors and former members of Paterno's coaching staff. Paterno has hired a prominent criminal defense attorney, and the story that is evolving daily. Who knew what, why wasn't more done to protect those children, and how many more may be involved in this shocking story are just a few of the questions yet to be answered.
Lis is a regular weekly contributor to The O'Reilly Factor on Fox News Channel, Imus In The Morning and many other leading media outlets. Her latest novel THE WAKING HOURS (Thomas Nelson Publishing) coincidentally centers on a scandal involving both crimes against children and football.
For interview requests, contact Allen Media Strategies Rebecca Fuentes at (703) 589-8960 or rebecca(at)allenmediastrategies(dot)com.
###