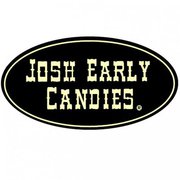 Of the 400 plus varieties of chocolates that we sell, it's our Milk Chocolate Nonpareils that are one of our most popular
Allentown, PA (PRWEB) November 15, 2011
For over 50 years Josh Early Candies has been making milk and dark chocolate nonpareils that are now famous around the country. Beginning in November 2011, Josh Early now allows patrons to customize nonpareils by choosing their own color combination(s) and chocolate.
Milk and dark chocolate nonpareils have been a specialty that put Josh Early Candies on the map over five decades ago. These chocolate delights combine a dollop of fresh chocolate with a crunchy sweet side of sugar "seeds." For many years Josh Early milk chocolate nonpareils were made exclusively with multi colored seeds and their dark chocolate nonpareils were made exclusively with white seeds.
"Of the 400 plus varieties of chocolates that we sell, it's our Milk Chocolate Nonpareils that are one of our most popular," remarks 4th generation candy maven and company historian Marcy Early Dobil. "Over the years some of our most loyal customers would make special requests to 'tweak' our nonpareils and make their own version. Many times they would choose seed colors that match bridesmaid dresses, corporate colors or choose color combinations of local high schools and sports teams. Word spread very quickly and we proactively came up with a way to now offer customization to match your imagination," adds Lisa Early Medero.
"With this new program, our customers can now choose either milk or dark chocolate and any combination of 9 different color seeds. We also have over 15 varieties of custom packages ranging in size from a 1 oz. favor box to a 10 lb. gift box. The possibilities are literally endless," adds Barry Dobil, Jr of the 5th generation.
To announce the new customizable nonpareils, Josh Early has launched a Facebook Application where users can create their own nonpareils in their choice of chocolate and colors. Every month Facebook friends who make their own prototype and post it on their wall will be entered in a contest to win 5 lbs of their creation.
"This is an awesome opportunity for us to engage our customers. Make nonpareils in the colors of your favorite sports team, company colors, or just your favorites. While this new app may be a high-tech way to give the customization a try, our chocolate nonpareils remain as classic as it gets," adds Barry Dobil, Sr. of the 4th generation.
To enter the contest users need only to go to http://www.facebook.com/joshearlycandies and "like" the store in order to unlock the customization application. For further instructions go to http://www.JoshEarlyCandies.com.
# # #