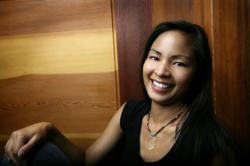 [Neurofeedback] made me feel more connected to myself and helped with my anxiety.
Newport Beach, CA (PRWEB) November 15, 2011
The Victorian of Newport Beach is the premier women's treatment center for eating disorders and co-existing addiction. The Victorian is now using neurofeedback, which is an emerging form of treatment for addiction, depression, anxiety and other disorders. Neurofeedback helps women focus on the daily challenges of recovery.
Neurofeedback therapy, also known as EEG Biofeedback, addresses a variety of neurological and brain disorders by allowing patients to learn how to alter their own brain waves through practice and repetition. The treatment team at The Victorian has added neurofeedback to the variety of treatment modalities they use to create individualized treatment programs for patients.
Women who have participated in neurofeedback treatment at The Victorian have had a positive response, with reported benefits including better stress management, reduced anxiety, improved sleep, and increased concentration.
Victorian patients meet with Neurofeedback specialist Andrea Brokaw for therapy sessions 2 to 3 times per week. During these sessions, the patient interacts with images on a computer screen using her brain waves. The process is pleasant and challenging, with elements that resemble a computer game. After several sessions the patient's focus and concentration will improve and she will gain self-control over certain brain activity patterns. The goal of the Neurofeedback therapy is to transfer this acquired brain-control skill into daily life.
According to Michelle Smith, Program Director at The Victorian and founder of the facility's Neurofeedback Program, "We have found the Neurofeedback process to actually have a very calming effect on everyone in treatment at our facility. The difference is noticeable in how much more peaceful and less anxious the center is since the sessions have begun."
One patient who successfully completed treatment provided this feedback, "Prior to receiving neurofeedback, I always had lots of anxiety and tried different pharmaceutical drugs to help me feel balanced. I was tired of using drugs to make myself feel better. Neurofeedback allowed me to teach myself how to control my anxiety levels and calm myself down. It made me feel more connected to myself and helped with my anxiety. I use what I learned in the sessions in my daily life and no longer need pharmaceutical drugs for anxiety."
"Patients report feeling more calm and balanced after Neurofeedback," reports Michelle Smith. "Many say that they feel less anxious when faced with problem situations and have experienced greater creativity in their problem-solving abilities."
The Victorian of Newport Beach is a world-renowned residential treatment center for eating disorders that also addresses co-existing substance abuse issues. The Victorian's unique residential program is conducted in a beautiful Victorian-style home located just steps from the ocean. Women who are struggling with anorexia, bulimia, compulsive eating, binge eating as well as substance abuse and other co-occurring disorders are provided with a safe and respectful environment where they can begin their journey of transformation. The Victorian's caring staff, which includes some of the best clinical experts in the field, provides 24 hour a day treatment and support. An individualized treatment plan is created for each patient from a wide range of therapeutic programs that include psychiatric care, monitored meals, group meetings, individual and family therapy, meditation, art therapy and mind-body activities such as yoga.
The Victorian of Newport Beach is part of the family of Sober Living By The Sea treatment centers, one of the largest residential substance abuse treatment programs in the U.S. The Victorian is also a member of CRC Health Group, the nation's largest provider of specialized healthcare services. Each day, CRC Health Group provides treatment for more than 30,000 people who are struggling with alcohol and drug addiction, eating disorders, and other behavioral issues. CRC Health Group's first priority is helping people get well and stay well by providing leading-edge scientific solutions for behavioral health issues.
For more information about Neurofeedback and other treatment programs at The Victorian of Newport Beach, visit http://www.eatingdisordertreatment.com or call (888) 268-9182.
###