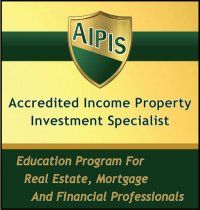 Irvine, CA (PRWEB) November 14, 2011
As one of the most sought-after real estate trainers in the world, Craig Proctor sat down with the Accredited Income Property Investment Specialist (AIPIS) podcast for a strategy session for up-and-coming real estate agents and investors. Proctor's Quantum Leap System shows real estate agents and investors how to create balance while accelerating income as a real estate professional.
"One of the problems in this industry is that we get rewarded for bad behavior," said Proctor at the outset of the show. "We engage in activities quite often that don't work that well. But every once in a while they do, so we continue to engage in those activities, and it really comes down to not knowing a better way to do it."
Proctors mentions the old practices of cold call prospecting, knocking on doors and spending a fortune on self-image advertising. The host of the AIPIS show asked if there was an "ah-ha" moment that caused Proctor to search for a better way. Proctor responded that he got tired of rejection, cold-calling and chasing down prospects. "I had to figure out a way to get clients to come to me," Proctor said. He said that self-image advertising didn't work, citing failure after much expense and hard work.
Proctor cites the solution as direct response marketing. "Instead of talking about me and my designations and how much I wanted a buyer or seller's business, I tried to offer them something that they really wanted." Proctor said that changing his tactics changed his business completely. He had so many people wanting to do business with him that he was able to choose his clients.
He began by running ads in the newspaper offering, for example, trust sales—an offer that buyers were probably already looking for—with a phone number that led to a hotline voicemail.
Proctor continued the interview by going into deeper aspects of sales technique. He worked on the theory that anyone will buy a property in any market if it's priced correctly. Proctor said the best way to deliver news about new properties is through email, which eliminates the delay that often occurs with television shows or the newspaper. Giving buyers proprietary information and priority access—creating the sense that buyers are receiving special deals sent especially to them—is a key component to his sales process.
Craig Proctor was among the top ten RE/MAX agents worldwide for a decade straight and before age 30 was named the number one RE/MAX agent in the world. He is Founder and CEO of Craig Proctor Productions, an international real estate success coaching organization which has shaped the lives of over 30,000 real estate agents across the globe via Proctor's Quantum Leap Real Estate Success System.
About Accredited Income Property Investment Specialist (AIPIS)
The mission of Accredited Income Property Investment Specialist (AIPIS) is to properly educate real estate specialists and investors in the proven methods of income property investments as a road to building wealth. This certification program is for those who are serious about taking their career to the next level; creating personal success and wealth while assisting clients with their financial goals.
With a podcast aimed squarely at real estate and mortgage professionals, the AIPIS educational podcast goes hand in hand with the AIPIS accreditation. This one's for professionals who want to stay on the cutting edge of property investment education. For more information, visit Accredited Income Property Investment Specialist(AIPIS) online.
###