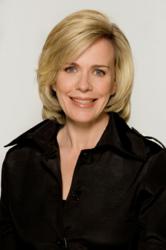 The Ad Council has named Joanne Bradford, Demand Media's Chief Revenue and Marketing Officer, to its Board of Directors.
Santa Monica, CA (PRWEB) November 14, 2011
In advance of its November 16th Annual Public Service Award Dinner, the Ad Council has named Joanne Bradford, Demand Media's Chief Revenue and Marketing Officer, to its Board of Directors.
"This is such an incredible honor," said Joanne, "Ad Council campaigns are an iconic part of the advertising and media industry landscape, and I'm looking forward to contributing to that proud tradition."
The Ad Council is a private, non-profit organization that marshals volunteer talent from advertising, media, business and non-profit communities to deliver critical messages to the American public. Its Board of Directors boasts the industry's leading decision makers from ad agencies, media, advertisers/client companies and trade organizations.
"We are thrilled to be able to deepen our commitment to the Ad Council through Joanne Bradford's Director position," said Richard Rosenblatt, CEO of Demand Media. "Along with the Council, we strongly believe in using the power of communications to make a difference. We're honored to have Joanne representing us and allowing us to now participate at an advisory level. Joanne has had such an impact and positive influence on the advertising industry, and she'll be a great asset for the Ad Council. We're looking forward to continuing our work with the Council to educate and motivate people."
Demand Media has supported the Ad Council's work through ongoing placements on its family of websites. Most recently, the American Heart Association campaign promoting "Hands-Only CPR" ran on Cracked.com and delivered hundreds of thousands of impressions to help promote awareness for this life-saving technique. Demand Media also made an early commitment to support the new PSAs for Bedsider.org, a free support network for birth control for women 18-29 operated by The National Campaign to Prevent Teen and Unplanned Pregnancy.
Prior to joining Demand Media, Joanne served as Senior Vice President at Yahoo! where she was responsible for North American revenue generation activities and also struck innovative branded entertainment partnerships. Joanne has previously served on the IAB and Ad Council boards. Presently she serves on the board of CARE and is an advisor to Greycroft Partners. She has a BA in Journalism with an emphasis in Advertising from San Diego State University.
About Demand Media
Demand Media, Inc. (NYSE: DMD) is a leading content and social media company. Through brands like eHow, LIVESTRONG.COM, Cracked and typeF, Demand Media informs and entertains one of the Internet's largest audiences, helps advertisers find innovative ways to engage with their customers and enables publishers to expand their online presence. Headquartered in Santa Monica, CA, Demand Media has offices in Kirkland, WA; Austin, TX; Chicago, IL; New York, NY; London, UK; and Buenos Aires, AR. For more information about Demand Media, visit demandmedia.com.
© 2011 Demand Media, Inc.
###