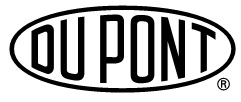 AMES, Iowa (PRWEB) November 15, 2011
DuPont Industrial Biosciences announced today management changes to its cellulosic ethanol business, formerly known as DuPont Danisco Cellulosic Ethanol (DDCE). Steven J. Mirshak has been named business director, DuPont Cellulosic Ethanol. He was most recently the president of DuPont Tate and Lyle Bio Products, a joint venture between DuPont and Tate and Lyle in Loudon, Tenn. In his new role, Mirshak remains in Tennessee and will leverage his experience in commercializing biobased products to spur the development and production of cellulosic ethanol.
"DuPont is entering the next phase in making advanced biofuels a commercial reality," said Jan Koninckx, global business director, DuPont Biofuels. "Steve is ideally suited to complete the integration of our former joint venture, DuPont Danisco Cellulosic Ethanol, and drive our cellulosic ethanol business to commercialization."
DuPont also named Keith Gibson as the plant manager for the planned cellulosic ethanol facility in Nevada, Iowa. Gibson joins DuPont Industrial Biosciences from Iroquois Bio-Energy Company, LLC, where he served as the general manager and president. At Iroquois, he was instrumental in the company formation, operation, financing, and marketing of ethanol.
"The cellulosic biofuel industry is at a pivotal stage in its development as a viable alternative fuel. Few companies can bring to bear the advanced technology and the operational expertise critical for success. DuPont is such a company and I am proud to have the opportunity to be a part of this distinguished team," said Mirshak.
To this end, DuPont, applying expertise from its Pioneer Hi-Bred seed business, is currently working with corn farmers and Iowa State University to establish best practices for securing high-quality, cost-effective corn stover for its planned biorefinery. Now in its second year, the Stover Collection Project plays a critical role in developing the techniques and relationships necessary for scaling up the biomass supply so that the cellulosic ethanol industry can meet the growing demands for renewable fuel both nationally and globally. The project also helps farmers envision how the stover collection can add to their revenue streams while ensuring the responsible management of the fields.
Simultaneously, DuPont continues to make advancements in its Vonore, Tenn., demonstration facility in preparation for scale up to commercial operations. The area is also the focus of test harvests of switchgrass by DuPont's partner Genera Energy LLC. Currently, the Vonore facility can produce 250,000 gallons of ethanol per year while plans for the Iowa facility are set to produce 27.5 million gallons per year.
DuPont Danisco Cellulosic Ethanol (DDCE) was formed by DuPont and Danisco's Genencor division in 2008 as a joint venture. With DuPont's acquisition of Danisco earlier this year, the company assumed full ownership of DDCE. DDCE will become DuPont Cellulosic Ethanol, a business group within the company's DuPont Industrial Biosciences business unit.
To learn more about DuPont's work in advancing cellulosic ethanol, visit http://www.dupont.com/biofuels .
DuPont (NYSE: DD) has been bringing world-class science and engineering to the global marketplace in the form of innovative products, materials, and services since 1802. The company believes that by collaborating with customers, governments, NGOs, and thought leaders we can help find solutions to such global challenges as providing enough healthy food for people everywhere, decreasing dependence on fossil fuels, and protecting life and the environment. For additional information about DuPont and its commitment to inclusive innovation, please visit http://www.dupont.com.
# # #