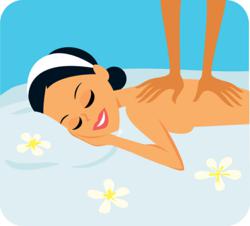 Rockville, MD (PRWEB) November 16, 2011
Today, when the world is becoming increasingly health conscious, Rockville Medical and Disc Center has entered the arena with its multitude of massage therapy techniques that go a long way in ensuring you good health and providing you a relaxed body and soul. This serves as an announcement for the beginning of Reiki treatments by a Reiki master.
Though the techniques have been in practice since time immemorial, they have improved immensely over a period of time. Popular among the Indians and Chinese, the techniques differ immensely, with the movements and ingredients being culture specific. Most people are aware that massage has several benefits, which come in various forms, of which physical, emotional, and spiritual being the primary ones. A relaxed body and soul is the craving for all and sundry, and people go to any length to grab it.
Rockville Medical and Disc Center is a leading massage therapy and reiki provider that exclusively deals in providing massage therapy and reiki for its patients to help them relax and forget the humdrum of this busy world following different techniques.
The Swedish Massage Therapy is one of the most popular techniques in the United States. This therapy uses long strokes and circular hand movements to ease muscle tension. Aromatherapy is also becoming increasingly popular; the various oils used during this massage alleviate tension, fatigue, and pain.
Other forms of massage techniques include Ayurvedic Massage, which helps treat chronic migraines and sciatica; Deep Tissue Massage, which relaxes and provides comfort for the deeper connective tissues that are damaged in an accident; Shiatsu, to relax your body and soul using acupuncture; Thai Massage, quite similar to yoga; and many others, including Reflexology, Sports Massage, Pregnancy Massage, and Reiki.
The expertise of Massage Rockville lies in its experienced therapists, who are friendly and caring, looking to provide comfort for the customer in every possible way. It would not be wrong to say that therapists of Massage Rockville have magic in their hands. They help in alleviating the most chronic pain with their hand movements and provide relief and relaxation to the most dejected soul.
All that the customer requires is patience and a completely relaxed body and soul. With our convenient locations, flexible timing, and affordable membership charges, it has never been more comfortable to feel at ease. We respect timeliness and make sure that each and every customer of ours is served on time, providing services without wasting even a moment of their precious time.
There is more to Massage Rockville than meets the eye. Visit the website http://www.RockvilleDiscCenter.com to dig deeper into our services and expertise in making one relax, forgetting all worries of the world. The testimonials on our website are a testimony to the fact that we are a class apart from the rest.
###