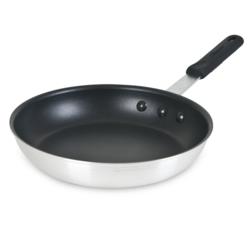 Restaurateurs save money by eliminating the middle man and avoiding unnecessary high volumes.
Los Angeles, CA (PRWEB) November 15, 2011
ClipperDirect.com has launched, allowing independent restaurants and small chains to shop for foodservice supplies while saving like a billion dollar mega-chain. For the first time ever, smaller foodservice companies now have access to common and custom foodservice solutions originally designed and manufactured by Clipper Corporation to meet the demands and budgets of their high-volume market-leading customers including Burger King, Denny's, and Chili's. Restaurateurs save money by eliminating the middle man and avoiding unnecessary high volumes while saving time though Clipper Direct's online shopping innovations.
Clipper Direct (http://www.clipperdirect.com) features nearly 1,000 high-quality items from Clipper Corporation, an innovative and award-winning designer, manufacturer and distributor of foodservice supplies and uniforms for global brands in the foodservice and hospitality industries. More items are being continuously added for foodservice needs of any size.
"Clipper Direct allows any restaurant or foodservice chain to order directly from the company that supplies the pan which has prepared over 100 million Grand Slam breakfasts for Denny's," notes Melissa Zellner, General Manager of Clipper Direct. "Clipper Direct offers independent restaurants the money-saving buying power of a billion-dollar chain through a website designed with the restaurant owner and small restaurant chain in mind."
A complete lineup of cookware, storage, dining room, fryer, service and menu supplies are all on hand alongside a full range of kitchen apparel, disposable items and other foodservice accessories with free ground shipping on orders over $200.
ClipperDirect.com's unique, innovative and intuitive shopping and ordering platform applies many common sense touches which help busy restaurant owners and purchasing executives save time. Ordering single or multiple units of a specific item takes place on the same page with price differentiations clearly displayed for smarter shopping. Shoppers can order one case plus a few more single units of the same item, or even multiple sizes of the same apparel item, with one click. Detailed photography and descriptions that communicate useful information such as material content and gauge accompany each item as well.
"Clipper products are engineered to perform better and cost less. This website unlocks tremendous potential for the broader restaurant market to buy better products at great prices at any volume," said award-winning Executive Chef, Peter Carroll, former Chef of the Rainbow Room at the Rockefeller.
About Clipper Corporation
Founded in 1994, Clipper Corporation designs, manufactures and distributes foodservice supplies and uniforms directly to end-users globally. Customers include market-leading brands such as Burger King, Denny's, Olive Garden, Red Lobster, Chili's, and Jack in the Box as well as independent and small chain restaurants. The company is the only back-to-back Supplier of the Year winner in Burger King Corporation's history. Headquartered in Carson, California, Clipper Corporation is an American company certified as a Woman & Minority Owned Business Enterprise. For more information, visit http://www.clippercorp.com.
###