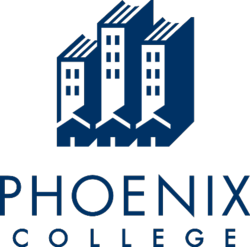 Honoring Those Who Serve
Phoenix, AZ (PRWEB) November 16, 2011
Latino Perspectives Magazine, the Raul H. Castro Institute of Phoenix College and title sponsor Salt River Project will present this year's fourth Annual "Honoring Those Who Serve" tribute on Wednesday, November, 16, 2011, at the downtown Phoenix Wyndham Hotel.
This year's event will celebrate and honor the accomplishments of the late Arthur Van Haren, Jr., a World War II ace fighter pilot born in Superior, Ariz., and raised in Phoenix.
Following his military service, Mr. Van Haren went on to have an outstanding legal career in Maricopa County and rarely spoke of his military accomplishments. Now he is being recognized as one of Arizona's most decorated fighter pilots for his exploits in the Pacific theater. A naval aviator and member of the "Flying Rippers," Mr. Van Haren was credited with downing at least 9 Japanese fighter planes and earned numerous medals from the U.S. military, including the Distinguished Flying Cross.
He also will be the first Latino to be inducted into the Arizona Aviation Hall of Fame.
The luncheon event honoring him will take place Nov. 16, 2011, at the Wyndham Hotel in downtown Phoenix from 11:30 a.m. to 1:30 p.m.
The posthumous tribute to Mr. Van Haren will be emceed by City of Phoenix Manager David Cavazos and CBS 5 News Anchor Catherine Anaya.
Past "Honoring Those Who Serve" events have honored "Easy Company" Korean War veterans, the Women's Auxiliary Group from the American Legion Post 41, and documentarian and historian Pete Dimas.
Other event sponsors this year are BlueCross BlueShield of Arizona, American Family Insurance, Arizona Public Service, Arizona Lottery, Hospice of the Valley, Phoenix School of Law and Rio Salado College.
###