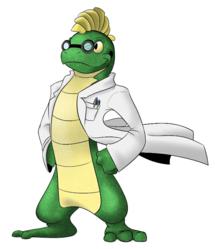 "This is an exciting time to be in the health care field. The employment opportunities are expanding in almost every division. Whatever your field of expertise, there is a need to be filled in the medical industry," said Del Johnston
Seattle, WA (PRWEB) November 15, 2011
The Bureau of Labor Statistics was finally able to report a positive change in the unemployment percentage last month. What may appear to be an insignificant number to some amounted to over 100,000 people no longer unemployed across the nation in just one month. Although government employment continued to decrease due to the winding down of hostilities in foreign countries, employment opportunities in the private industries remained on the rise. Reports indicated continued job creation in the professional services, as well as the business sector; including hospitality, health care and mining. (bls.gov, 11/04/11)
The health care industry in particular has been a shining star on the horizon with employment gains continuing in October, bringing 12,000 new positions in hospitals and private practices. This comes on the heels of tremendous growth in September which continued a year-long trend of job expansion. These continual job increases over the past 12 months total up to well over a half a million jobs added in just the Health Care Industry alone. (bls.gov, 11/04/11)
In fields across the board the average salary also continued to rise in October. It was up 0.2 percent, adding to September's increase. These reports also show a steady positive trend over the past year, adding almost $1.50 to the hourly wages over October, 2010. While the increases may seem slight, the trend has been a major contribution toward increasing stability for the overall economy. (bls.gov, 11/04/11)
The outplacement firm Challenger, Gray & Christmas, Inc. (CG&C, Inc.) was also proud to report that after a continuous increase over the past two years in the number of intended job cuts, October saw some welcome relief. U.S. based employers announced last month the number of planned job cuts was down 63% from September; its lowest number since June. This coupled with hiring announcements of almost 160,000 jobs as a result of their upcoming seasonal employment strategies. (challengergray.com, 11/02/11)
According to the American Medical News (AMN), the medical industry is creating more jobs than any other field. AMN reported that even though medical position ads dipped slightly in September, there were still two position openings being advertised for every one person looking. Researchers contend that this minor change has more to do with a seasonal variation, rather than an actual drop in demand. In fact, in spite of slow job growth in most fields, the Medical Industry has seen an average of 28,000 new positions being created monthly both in hospitals and private doctor's offices across the nation. (http://www.ama-assn.org, 10/13/11)
"The aging population is increasingly becoming a more prominent consumer of medical services. There has been a push to integrate and upgrade as more advances in medical equipment and pharmaceuticals come onto the scene. Because of this, there is a significant need to not only add medical workers, but to incorporate expertly trained individuals from other industries, as well. It is one field where a diverse workforce is becoming a real necessity," says John Burkhardt, Managing Director of MedZilla.com, one of the leading sources of healthcare, pharmaceutical, and biotechnology employment information on the internet.
According to Medzilla.com experts, staying flexible is the key to longevity. Grifco Incorporated, a private business development consulting firm based in South Florida, announced last month that it was expanding its sales improvement and commercialization business to include pharmaceutical sales, medical device and biotechnology organizations. This exciting new expansion includes commercialization strategies, business development as well as sales consulting programs. Grifco Inc. has already been providing medical sales distribution services for small medical start-ups, as well as strategy consulting for various small businesses, helping them to increase overall revenue and sales.
Thamarr Griffith, Grifco's President as well as Senior Consultant, confirmed the expansion by emphasizing the increasing need for diversification within the medical industry. She explains, "Health care reform has left companies on their heels in fear of potential losses to stakeholders; they've taken the 'wait and see' approach. This approach may be detrimental to the industry as a whole. It is our responsibility to help health care companies continually identify ways to remain competitive without impacting the quality of service. Health care companies need to meet near term financial expectations in order to successfully service the influx of patients with newly accessible healthcare." (http://finance.yahoo.com, 10/04/11)
Technology is not the only area of the medical community where needs are rising for specialized employees. According to the U.S. Census Bureau, the non-English speaking population grew 140% from 1980 to 2010. This has created a large communication gap between doctors and their patients. Some hospitals have started issuing grants in order to train bilingual individuals as well as others with linguistic skills to increase their medical vocabularies, including additional incentives to come on staff. This opens up an entirely new area of study for potential graduates in the medical field. While very few national standards exist presently, there is a growing consensus among medical administrators that the need for such regulations is becoming hard to ignore.
According to Laura Hurt, director of Volunteer Services at Columbus Regional Hospital in Arizona, "Persons who are bilingual are not necessarily interpreters. They have to know medical terminology, learn the role of the interpreter and a code of ethics." This opens the door for new careers in education as well as interpreters in the field of bio-linguistics. (necn.com, 10/17/11)
With all of this news of growth in the health care industry, Federal officials have announced the implementation of an innovative new program designed specifically to get people thinking about lingering infrastructure issues. Policymakers intend to use the recent expansions within the medical field to finally address longstanding problems and create realistic reforms by giving the microphone back to the professionals. The Centers for Medicare & Medicaid Services announced last month the creation of the Innovation Advisors Program. This group of selected advisors, including physicians and other health professionals from across the country, will be asked to develop new projects for the improvement of administrative and technical implementation processes specifically targeted toward their own local and regional needs. The goal is to attain overall improved population health, promote more efficient health care delivery systems and programs for lowering costs through continued development.
Del Johnston, Manager of Client Relations at MedZilla.com had this to say, "This is an exciting time to be in the health care field. The employment opportunities are expanding in almost every division. Whatever your field of expertise, there is a need to be filled in the medical industry."
###