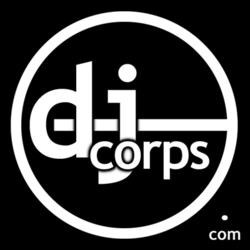 DJ Corps connects recording artists directly with Indie Radio DJs who provide honest and timely feedback on their music.
Boston, MA (PRWEB) November 15, 2011
DJ Corps is the first membership organization created for and by Disc Jockeys providing cost effective marketing services for recording artists. Artists submit their songs to DJ Corps, which guarantees precisely targeted delivery to member DJs who provide timely, unbiased feedback. DJ Corps shares revenue with DJs, paying for each review - not airplay - regardless of the DJ's opinion.
"Radio airplay, especially at the non-commercial level, is based on practices that haven't changed for more than 30 years," said Patrick Rule, co-founder of DJ Corps. "Middlemen stand between musicians and DJs and influence what gets airplay. DJ Corps streamlines the entire system for Indie Radio, putting recording artists in direct contact with key 'taste-maker DJs' willing to give the music a fair review."
According to Rule, the current physical and digital music distribution systems can be costly and cumbersome for recording artists, and provide flawed airplay data. The easily manipulated "report and chart" system has not changed since its creation in the early 1980's. DJ Corps aims to be a transparent and efficient alternative that delivers verifiable results at the industry's best prices while every participant benefits.
DJ Corps is currently recruiting Founding Member DJs for its beta program. Places are limited and filling up fast. Recruitment will close as its membership quota is met by the end of 2011. Details and application at DJCorps.com. Recording artists are encouraged to contact DJ Corps for more details.
About DJ Corps
DJ Corps was co-founded by Patrick Rule, Eva Papp and Tom Worster to create a direct channel between recording artists and independent radio DJs. Patrick Rule brings his many years of industry expertise as a DJ and music promoter at Relax Music Group. Eva Papp and Tom Worster have years of experience in servicing non-commercial radio stations with an online radio playlisting system, Spinitron. Tom Worster has been a DJ at WZBC, Newton for many years.
Media Contact:
Patrick Rule
646-797-2769
info(at)djcorps(dot)com
DJCorps.com
###