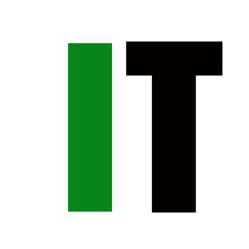 Our focus on game play is designed to make the process of learning to trade forex more enjoyable.
London (PRWEB UK) 16 November 2011
InformedTrades, the online community dedicated to help traders learn forex and other financial markets, has just launched the latest version of its application. Working off its foundation of 60+ free courses -- the largest collection of organized free learning material on the web for traders -- InformedTrades has emphasized the game play elements for its latest release, even re-branding the site as "the game that helps you learn to trade." Under the new version of InformedTrades, community members that share their knowledge or show progress in learning are still awarded Badges on a monthly basis, but each Badge is also assigned a numerical point value. The sum of the points of a member's Badges determines their score on InformedTrades. Reaching new scores unlocks new opportunities -- such as launching your own fund on InformedTrades, with the ability to raise money from community members. "Learning forex takes patience and discipline," said InformedTrades founder and game designer Simit Patel. "Our focus on game play is designed to make the process of studying more enjoyable, and to help members take a step-by-step approach to their education that involves goal-setting and recognition -- similar to how real-world schools use degrees and grades."
In addition to re-launching with a greater emphasis on game play, InformedTrades has also revamped its store front to include its own premium products services for members. They include:
1. InformedTrades Vault -- Access to all the videos on InformedTrades Video Channel and PDF files shared on InformedTrades (over 6 GB)
2. IT Kindle -- An Amazon Kindle pre-loaded with all the text files in the InformedTrades Vault
3. InformedTrades Gold Club -- A private community for gold investors, centered around the monthly gold market intelligence report from Casey Research
4. Premium Courses -- Premium courses from a variety of approved partners, like Top Dog Trading
"Like with everything we do, our commercial products and services are designed to advance our mission of helping traders learn through the process of the game we are creating," Patel said.
To play InformedTrades, go to informedtrades.com.
# # #