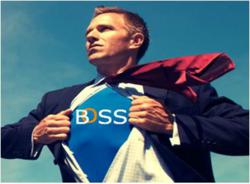 It is not the strongest who survive but the most adaptable. Charles Darwin
Minneapolis, Minnesota (PRWEB) November 16, 2011
Dr. Melissa Krull has been selected by Board of School Superintendents (BOSS) to serve as Chair of the Board in the State of Minnesota to elevate school district educational leaders. BOSS was formed to combat the issue that Secretary of Education, Arnie Duncan keeps front and center nationally.
"All of us, teachers, principals and superintendents, have to continue to learn and grow. With demands on us growing and resources shrinking we can't just work harder, we have to work smarter and more effectively," says Secretary Duncan.
"Board of School Superintendents serves the leadership coaching and mentoring needs of school superintendents nationally, and is the only organization to focus exclusively on serving active school superintendents," says Gary Cohen, the organization's CEO. "Given the high stakes in education today and the enormous amount of money spent on professional development for teachers and principals, it is simply neglectful to ignore the executive development needs of Superintendents," remarks Dr. Mark Wolak, the firm's president and former school superintendent. Cohen adds, "When we decided to launch BOSS, we committed ourselves to finding the rock stars of Superintendents, and there is no doubt that both Melissa is just that in Minnesota, less the sun glasses. BOSS is all about developing leaders, driving change and improving outcomes."
Dr. Melissa Krull recently served as superintendent for Independent School District 272, a school district of 10,000 students in the southwest suburbs of Minneapolis. Dr. Krull is recognized nationally for her high-caliber leadership and her ability to guide changes in a school system to meet the learning needs of all learners. She intentionally moved away from system complacency and drove change in her school community to achieve significant gains for students. "It is this type of leadership that is paramount in supporting our superintendents in Minnesota," says Cohen, CEO of BOSS.
Dr. Krull earned her undergraduate degrees at St. Cloud State University and her master's degree in education from the University of Minnesota. Dr. Krull received her Doctorate of Philosophy in Education, Comprehensive Specialization in Work, Family, and Community from the University of Minnesota. As superintendent of schools, Dr. Krull served as a liaison to the parent and business communities, to higher education, and to the legislative body of government. She served as the 2010 Chair of the Board for the Eden Prairie Chamber of Commerce. Melissa was the 2010 president for Eden Prairie Morning Rotary Club and Mid-American Association of School Superintendents (MAASS).
Krull indicates, "I'm passionate about contributing to a leadership change model for superintendents that create the conditions and environment for rigorous and engaged learning. Competent, high-caliber superintendent leadership has a direct link to strong results for students in schools today. I want to influence that outcome." Cohen continues, "We can't have reports continue to come out of the department of education that tell us that 1,056, or 47 percent, of Minnesota's 2,255 schools failed to make "Adequate Yearly Progress" on the Minnesota Comprehensive Assessments. The goal of the federal law is for all students to be proficient in reading and math by 2014."
Dr. Mark Wolak is more emphatic. "The public should be outraged in the lack of superintendent training in leadership of complex organizations. School Boards need to step up and insist on professional development for their superintendent by providing both the time and resources for superintendent training. BOSS selects superintendents to become Chairs, based upon their commitment to effectiveness in the Superintendency, the ability keep a sharp focus on the needs of learners and manage difficult financial trade-offs, and a proven ability to elevate other leaders to higher performance. Chairs must be capable of guiding active superintendents to lead adaptive changes in public schools in an era of declining revenues, increased competition and demand for improvement. We are spending a great deal of money on the development of principals and teachers, but without focusing on the leadership of the organization developmentally, we will continue to have set backs in our educational system."
Board of School Superintendents Training and Development http://www.bossleadership.com or call 612-204-2044. Board of School Superintendents (BOSS) strategic mission is to 'Elevate Learners by Elevating Leaders'. BOSS is based in Minneapolis, Minnesota and founded by Gary B. Cohen and Dr. Mark A. Wolak.