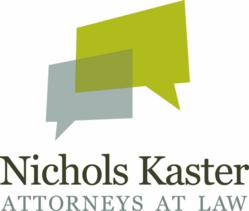 Minneapolis, MN (PRWEB) November 14, 2011
A federal judge certified a class of approximately 1,600 Domino's pizza delivery drivers today. The suit alleges that Domino's unlawfully kept the "delivery charges" paid by Domino's customers. According to the suit, the charges should have been given to the drivers.
The lawsuit alleges that Domino's Minnesota customers might have believed that the "delivery charges" they paid when they ordered pizza were going to be paid to the delivery driver who delivered the pizza. According to the suit, Minnesota law requires Domino's to give the money to the drivers in such a situation.
"Minnesota does not allow corporations to impose confusing or ambiguous charges on customers," said Plaintiff's attorney E. Michelle Drake. "Domino's knows that customers are less likely to complain about an increased 'delivery charge' than a price increase because many customers think the delivery charge goes to the driver. Hopefully, this lawsuit will end the days of Domino's financing its price increases on the backs of confused consumers and at the expense of pizza delivery drivers."
The class certified by the Court includes "All persons who worked as Domino's Pizza, LLC delivery drivers in Minnesota from March 6, 2006 through February 28, 2010." The Court made short shrift of Domino's argument that individualized inquiries would be required, noting that Minnesota law imposes an objective standard and stating simply, that the beliefs of any given customer are "not an issue the Court will be tasked with deciding."
The case has significant implications for several other cases pending in Minnesota as well. Nichols Kaster, PLLP represents pizza delivery drivers in two other cases involving pizza delivery drivers, Barth, et.al. v. Border Foods d/b/a Pizza Hut, 10-cv-00305 (D. Minn. 2010) and Volney, et. al v. PJCOMN d/b/a Papa John's Pizza, 10-cv-4119 (D. Minn. 2010).
The case is titled Luiken, et al., v. Domino's Pizza, LLC, 09-CV-00516 (D. Minn) Plaintiffs are represented by E. Michelle Drake, Matthew H. Morgan, Matthew C. Helland and Paul J. Lukas from the law firm of Nichols Kaster, PLLP. Nichols, Kaster has offices in Minneapolis, Minnesota and San Francisco, California.
###