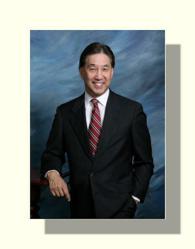 San Francisco, CA (PRWEB) November 16, 2011
Teraoka & Partners LLP, a preeminent Pacific Rim law firm in California, is celebrating its 35th anniversary.
In keeping with this celebration, the firm is also happy to announce that its Managing Partner, Steven G. Teraoka, has again been named a Super Lawyer of Northern California, recognizing him in the top tier of practicing attorneys in Northern California. Steve recalls that at the age of 13 he already knew that he wanted to be a lawyer with his own firm.
Steve's family roots, cultural traditions and natural affinities run deep in both Japan and the United States. In April 1906, after a long and arduous voyage from Japan via Hawaii, his grandfather sailed into the San Francisco Bay in April 1906. The City was still burning from the Great San Francisco Earthquake. Even in flames, the City beckoned as an exotic new home for the Teraokas.
During law school, Steve worked in a prestigious Beverley Hills entertainment law firm. "I worked on projects for Robert Mitchum and Toshio Mifune and met Jimmy Durante, to name a few." He also interned for the United States Securities Exchange Commission at its Western Regional Headquarters in Los Angeles. After law school, he studied international tax and business transactions in Japan, and then Steve returned to San Francisco to work for a boutique corporate securities, real estate and tax firm and to pursue the dream of having his own practice in the City By The Bay. In 1976, he opened his own practice in a tiny office on San Francisco's Barbary Coast. There, he could touch both walls with his outstretched arms, and the lunchtime odors of the Clown Alley hamburger shop wafted into his window each day.
Steve admits that when he started his practice, he did not consciously intend to build a Pacific Rim business practice. "I really enjoyed interning with the SEC, and I enjoyed doing deals, and wanted to continue work in securities and business transactions."
Like many successful attorneys, Steve has a strong competitive streak. Do not tell him that he cannot win the USTA California District Tennis Championship (his team did, in 2010), or finish a marathon at age 60, and do not tell him that he cannot bust a California monopoly (he did, in 1980). Indeed, a strong driving force in Steve's career has been the compunction to succeed against all odds.
Steve's penchant for taking on challenges brought him to the forefront of a major effort to deregulate the tour bus industry in San Francisco in the early 1980's. After numerous successful appearances before the PUC obtaining licenses for sight seeing companies, Steve ultimately caught the notice of Japan Travel Bureau, then one of the world's largest travel agencies. Against all odds, and in spite of the fact that he was the rookie attorney in the courtroom, Steve led the way to win the precedent-setting case that deregulated bus tours and sight seeing operations in California. Ultimately appealed to the California Supreme Court, the ruling favoring Steve's clients was allowed to stand.
From that time forward, Steve has consistently earned the respect of many significant Asian business leaders in California and the U.S. Today, his firm has a portfolio of Pacific Rim business clients that are indeed blue chip, including Kikkoman Sales USA, Inc., JFC International, Shogakukan, the Goldilocks Group of Companies, Furukawa Sangyo North America, Nomura Research Institute, and affiliates within the NTT Nippon Telegraph and Telephone Group.
Even stronger than his competitive spirit is Steve's talent for helping Japanese business clients to thrive and grow in the United States. He also enjoys counseling American businessmen as to how to best engage with Japanese businesses for mutually beneficial results. In that sense, Steve has always sought to bridge these two cultures, their economies and their commerce.
In 1976, he joined the Japanese Chamber of Commerce of Northern California ("JCCNC"). In 1994, Steve was elected President of that organization and, as President, welcomed Their Majesties the Emperor and Empress of Japan in their historic Royal Visit to San Francisco. "Speaking at the official Welcoming Ceremony for the Emperor and Empress at the St. Francis Hotel, before an audience of over 900 people, was truly one of the great honors and personal highlights of my professional career." He has continued to remain active on the Board of Directors of the JCCNC for over 30 years, seeking to facilitate the successful establishment and growth of Japanese businesses in the U.S.
He has successfully negotiated contracts for American celebrities to endorse Japanese products. In that regard, he has enjoyed working with Karen and Richard Carpenter, Cheryl Ladd, Steven Spielberg, Farrah Fawcett and Sammy Sosa. "My early stint in Beverly Hills served me well. I was not intimidated by Hollywood entertainment lawyers and was familiar with their complicated licensing structures."
He helped Seiji Horibuchi found and build Viz Media in the United States, which ultimately brought Pokéman, anime and manga to the United States. His firm works with Sega affiliates in their business acquisitions, facilitates corporate structuring projects for Nomura Research and its U.S. affiliates, has negotiated TV agreements to broadcast LPGA tournaments in Japan, and has more recently helped launch a unique high end wine club which markets Napa Valley wines to Japanese connoisseurs.
Steve has also travelled extensively between Japan and the U.S., often on California Senate delegations promoting improved business exchanges between Japan and the United States. His work on behalf of Japan U.S. trade relations has helped forge working relationships with Ambassador Mondale, Secretary of Labor Hilda Solis, and Governor Arnold Schwarzenegger. Whenever possible, he has an eye out for how California policies and policy makers can improve the California business climate for Asian businesses.
In the 35 years since Steve started his practice, he has developed a firm that serves stellar clients with whom he very much enjoys working. He has established offices in San Francisco, Palo Alto, Silicon Valley and Los Angeles, serving clients up and down the State. It is a long way from the 8 x 10 foot office on Jackson Street. He seems unaware of the significance of his accomplishments or the reach of his reputation as a formidable and effective business attorney in international transactions. Indeed, when recently presented with a calligraphic brush painting bearing the hand print of the renowned Sumo wrestler, Konishiki Yasokichi, Steve seemed surprised that this renowned cultural icon knew who he was.
Steve says, however, "Our firm's success lies with the outstanding super attorneys and staff with whom we work. Partner Catherine Gormley has been critical to the firm's growth along with the many talented attorneys who make good things happen for our clients. Each of the attorneys who works with us has 'star qualities' in his or her respective way. It's just a matter of time before the good word gets out about each of them." The firm has Japanese lawyers and Japanese speaking attorneys.
Reflecting on his grandfather's sailing into the Bay in April 1906 and watching San Francisco burn, Steve considers his family's roots in his ancestral home in Hiroshima as well as in Hawaii and the San Joaquin Valley. "I guess it does seem unique to be able to bridge these two cultures and their business enterprises, but it just comes natural to me."
After 35 years, is Steve ready to rest on his laurels? Absolutely not. "I feel that we're just getting started and I can't wait to see what the next 35 years will bring." And after 35 years of bridging the Pacific, we expect continued success from Steve Teraoka and his firm.
The following photo display was publicized in the August 2011 edition of San Francisco Magazine that featured the top lawyers of Northern California.
###